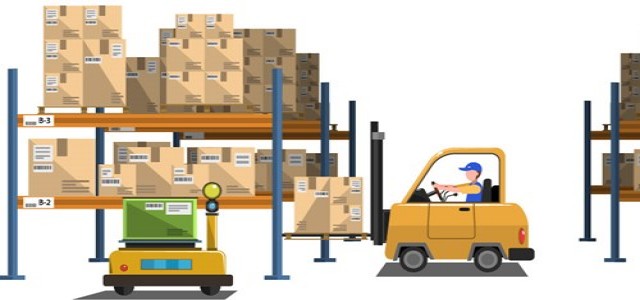 Rehabilitation is a key part of the recovery process, and also plays a key role in universal health coverage, alongside disease prevention, promotion of good health, treatments as well as palliative care. Studies suggest that over 2.4 billion people worldwide are living with health conditions that could benefit from rehabilitation. With the health and characteristics of the global population evolving rapidly, it is expected that the need for rehabilitation will increase significantly as well.

In many cases, outpatient rehabilitation services are largely sought after, following treatments with therapists. Having the proper equipment in place is a key concern for this, paving the way for lucrative growth prospects for the rehabilitation equipment market.

Rehab equipment or devices are required for many physical therapy activities. Whether it is speech, physical or occupational therapy, robust equipment and devices are required to increase the efficiency and productivity of the process. For instance, patients undergoing rehabilitation for injuries due to accidents generally require physical therapy devices to help them walk, sit down, or stand up again.

Growing use of wearable technology for rehab activities

Technological advancements are crucial for the healthcare domain. A key example of this is remote patient monitoring technology, which has made it easier for patients and doctors to connect without being physically present, which has helped tremendously with healthcare delivery in the COVID-19 era. Many experts have opined that these innovations are also highly applicable to rehabilitation, by means of innovations like wearable technology.

According to the American College of Sports Medicine, the popularity of wearable technology as a fitness solution makes it highly suitable for enhancements to patient rehabilitation, particularly for those that require intense therapy following certain medical procedures.

Modern wearable technologies are designed to address activity tracking and follow up issues, by keeping a watch on the patients' movements post-surgery. Through wearable rehabilitation equipment, surgeons can remotely keep track of their patient's activities, via IoT and monitor things like wound healing by means of temperature measurement.

To illustrate, in January 2019, neuro-rehabilitation device company Flint Rehab introduced MiGo, the first commercially available wearable activity tracking device designed specifically for stroke survivors. The rehab equipment can track activities in the upper extremities in addition to walking and is designed for the movement patterns followed by stroke patients.

The device, which has an accompanying smartphone application, delivers motivational support via progressive goal setting, digital coaching, and social networking capabilities with other stroke survivors. Wearable rehab equipment also features sports biomechanics in order to formulate specialized training programs and modify training devices to make them suitable for the specific needs of individual patients.

For instance, in January last year, a leading manufacturer of next-gen healthcare tools and sensors MbientLab, launched its novel MIOTherapy (MIO) wearable technology, geared towards occupational and physical therapists.

MIO is considered the first wearable physical therapy device that combines the merits of conventional physical therapy with therapeutic exercises, smart sensors, games, and 3D visualization technology, in order to deliver personalized and enhanced outpatient rehabilitation services, and in turn expedite recovery.

Integration of robotics into rehabilitation equipment

The advent of sophisticated technologies in the rehabilitation equipment industry has resulted in the development of advanced medical devices such as robotic mobility aids for patients. Rehabilitation robots are designed to facilitate faster recovery of patients with stroke, neurological impairment, or other traumatic brain injuries, by working with therapists for exercises.

Medical device startup Bionic Yantra had earlier launched REARS (robotic exoskeleton assisted rehabilitation system), to monitor patient movements in real-time. The first-of-its-kind robotic physical therapy device has a global patent and is designed to offer calibrated support and assistance on-demand for limb movement in the rehabilitation process.

The single-product rehabilitation platform addressed myriad conditions, including cerebral palsy, spinal cord injuries, stroke, hip/knee replacements, weakness, Parkinson's disease, dual leg fractures, obesity, and others.