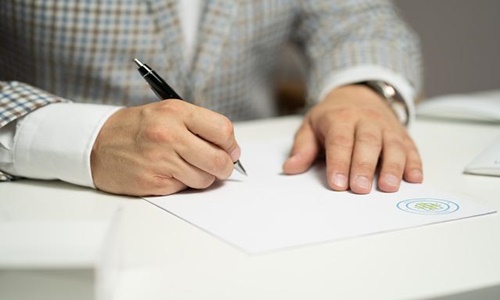 ABB, a pioneering technology leader, has reportedly entered into an agreement with Hydrogen Optimized Inc. (HOI), a Canada-based tech innovator that unlocks green hydrogen production at scale.
The agreement intends to extend the partnership and include investment in KEY (Key DH Technologies Inc.), the parent company of HOI. With this partnership, both firms look forward to driving the fast-evolving green hydrogen production division with revolutionized large-scale architecture.
The recent agreement between ABB and HOI comes after the display of their green hydrogen technologies at the German Canadian Atlantic Renewable Hydrogen Expo held in Stephenville, Newfoundland, in August 2022.
Apparently, Hydrogen produced with low-to-zero carbon dioxide emissions is acknowledged widely for achieving net-zero emissions by 2050.
Meanwhile, HOI and ABB will accelerate their strategic collaboration, launched in 2020, advancing the deployment of efficient large-scale green hydrogen production systems that will decarbonize hard-to-diminish industries.
These industries include energy, ammonia, fertilizers, cement, utilities, metals, as well as fuels for aircraft, ships, trucks, and railways.
Both the firms will leverage their expertise and resources to rapidly commercialize HOI's RuggedCell high-power water electrolysis technology for the largest green hydrogen plants worldwide.
For the unversed, RuggedCell technology can convert renewable electricity such as solar, hydro, and wind power into green hydrogen.
Commenting on the latest development, Joachim Braun, Division President of ABB Process Industries, stated that the firm looks forward to building a solid relationship with HOI for developing green hydrogen.
After a strict validation of the RuggedCell technology, the firm has faith that, along with the high-power rectifiers of ABB, it can become a leader in the large-scale green hydrogen segment.
ABB's complementary technologies will reinforce the Hydrogen Optimized value proposition and hasten the commercialization of the RuggedCell, Braun added.
Andrew T. B. Stuart, President and CEO of KEY and HOI, added that ABB's global footprint, technology leadership in high-power rectifiers, distributed control systems, commercial relationships, and manufacturing automation, will enable the company to reach green hydrogen customers.
Source credit - https://www.renewableenergymagazine.com/hydrogen/abb-and-hydrogen-optimized-expand-hydrogen-partnership-20220824