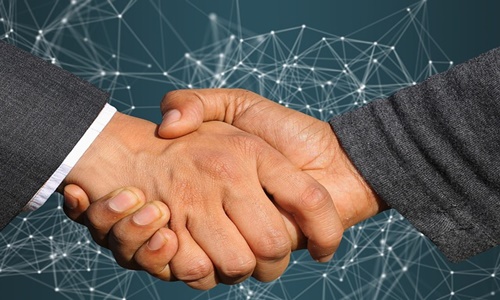 IT major firm, Wipro Limited has reportedly announced its expanded partnership with Google Cloud in a bid to bring its advanced generative AI (artificial intelligence) capabilities to clients throughout the globe.
Apparently, Wipro would be integrating Google Cloud's full suite of generative AI products as well as services, inclusive of the Model Garden collection of foundation models, Generative AI App Builder, and Vertex AI using its own AI intellectual property, pre-built industry solutions, and business accelerators.
According to Wipro, together with Google Cloud, it would be building and deploying new generative AI solutions for helping enterprises in tackling unique industry challenges whilst improving common enterprise functions, including consumer experiences, marketing, supply chain performance, workforce management, financial modeling, and sustainability.
It has also been reported that Wipro will train 20,000 associates on generative AI technologies of Google Cloud for helping clients in realizing the at scale full potential of AI as well as drive secure, AI-led transformations.
As per the CEO and Managing Director at Wipro Limited, Thierry Delaporte, as generative AI provides incredible opportunities in the years ahead, expanding the partnership with Google Cloud will enable the company to assist its clients in accelerating the technology adoption safely, securely, and responsibly.
Thierry mentioned that the team is investing in skills and new capabilities in this area to help Wipro define and drive its clients' AI-led transformation.
Thierry further addressed the expanded partnership with Google Cloud as an important step in that direction.
Sources further reveal that Wipro would be leveraging Topcoder, its crowdsourcing platform, for building and scaling solutions to address client challenges.
For the unversed, generative AI has turned into a core technology in the Wipro FullStride Cloud Studio for assisting the acceleration of cloud strategy and its adoption to further advance Wipro's support for Google Cloud Rapid Migration Program (RaMP).
Source Credits: https://www.livemint.com/companies/news/wipro-expands-googlecloud-partnership-to-advance-enterprise-adoption-of-generative-ai-11684839931402.html