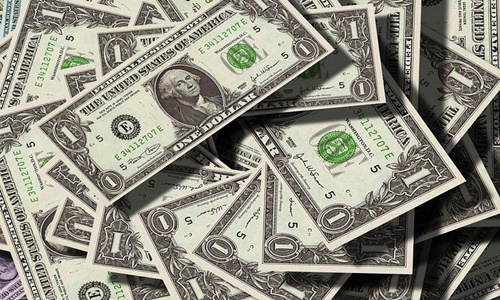 Technology frontrunner, Lenovo has reportedly disclosed that it will invest $1 billion over three years for the expansion of infrastructure solutions for accelerating the AI deployment for businesses globally.
Apparently, Lenovo's investment strategy comprises an additional $100 million commitment towards the Lenovo AI Innovators programme expansion.
The programme has reportedly already delivered record breaking over 150 cutting-edge AI-ready solutions developed with 45 top ISV partners across its end-to-end ecosystem, according to the business.
As per Sumir Bhatia, President, AP, Lenovo ISG, with the largest-ever investment in infrastructure solutions that is AI-ready, the company is enabling its clients to get past deployment challenges and fully utilize AI, even at the edge.
Sumir also stated that this large investment will not only demonstrate their commitment as the most trusted partner in their customers' intelligent transformation journey but will also fuel innovation in AI technology.
For the unversed, in order to offer customers tailored, ready-to-deploy and tested AI solutions for their end-to-end operations, including audio recognition, computer vision, security, prediction, and virtual assistants for every industry, Lenovo has created the AI Innovators programme. This ecosystem of best-in-class software partners works together with the company.
Meanwhile Amit Luthra, MD, Lenovo ISG, India, mentioned that the evident enormous potential for AI deployments in India is fueled by the rising digitalisation. Amit claimed that the investments in AI are aimed at simplifying complexities and enabling businesses to harness the power of AI at scale.
As more enterprise data is processed outside of the data centre, the company stated that it is committed to promoting AI workloads everywhere, ensuring purpose-built performance for remote settings.
The company mentioned that it is dedicated to supporting AI workloads everywhere whilst assuring purpose-built performance for remote settings as more enterprise data is processed outside of the data centre.
It also mentioned that it is extending its comprehensive AI-ready infrastructure portfolio to more than 70 products as novel AI-optimized edge-to-cloud server platforms are helping to address any AI workload.
Apparently, Lenovo has reached over $2 billion in annual AI infrastructure revenue.
Source Credits: https://www.business-standard.com/technology/tech-news/lenovo-to-invest-1-bn-to-accelerate-ai-deployment-for-businesses-globally-123061400644_1.html