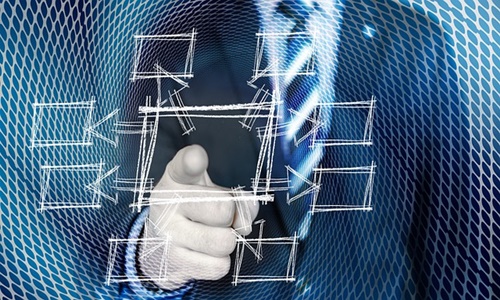 The leading industrial automation and digital transformation company, Rockwell Automation, Inc., has reportedly announced that it will establish a Digital Centre of Excellence (CoE) in Al-Khobar, Saudi Arabia, to deepen its ties to the country and boost the workforce and economy there. To align with the Saudi 2030 Vision of greater economic development, technological advancement, and sustainability, the CoE will assist the government and local businesses, large and small, in upgrading their operations.
The Centre of Excellence will have two interactive zones. The first exhibit takes visitors on a virtual tour that illustrates how technology may improve maintenance procedures using a pump as an example. The second zone, devoted to the oil and gas industry, brings the interconnected oilfield to life using three interactive demos that show the production advantages attainable through intelligent automation and how Sensia's technologies enable higher operational efficiency and asset productivity.
According to the reports, the Centre of Excellence is focused on speeding up the digital transformation that the Saudi Arabian government is encouraging and improving maintenance operations for the process sectors, including oil and metals, water, mining, and gas.
Apparently, on September 26, 2023, at the Mövenpick Hotel Al Khobar in Saudi Arabia, Rockwell Automation will host a decarbonization conference to mark the launch of the center. This seminar will discuss decarbonization strategies, such as carbon capture and storage, electrification, monitoring and managing emissions using measurement and control technology, and digitalization techniques.
Sources revealed that the CoE inauguration ceremony will be attended by government representatives, corporate partners, industry leaders, and top academics from all around the Kingdom. According to Hussain Al Khater, general director of Rockwell Automation in Saudi Arabia, Rockwell Automation has been operating in Saudi Arabia for decades in supporting local businesses with control and automation technology.
With the Centre of Excellence's launch, the company will strengthen its support for Saudi Arabia's goal of attracting more IT firms to the country. Customers may visit the center to understand how Rockwell Automation can help them with their digital transformation as the company will provide physical support for their move to new technologies.
Source- https://www.zawya.com/en/press-release/events-and-conferences/rockwell-automation-reinforces-its-commitment-to-saudi-arabia-with-the-opening-of-a-digital-center-of-excellence-mhia9hmg