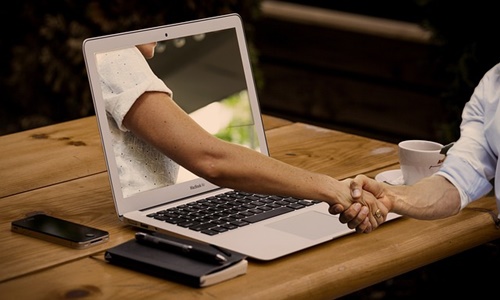 FPT Software, a worldwide IT provider, has reportedly announced the development of its strategic alliance with Sitecore, an international leader in digital experience platforms. This partnership is a critical step towards seizing possibilities for the digital revolution and providing world-class customer service.
Apparently, FPT Software and Sitecore are prepared to broaden their customer base and market penetration globally, pursue larger business partnerships with an emphasis on the APAC region, and provide game-changing solutions across several sectors as part of their growth strategies.
According to the report, the two parties' strengthened cooperation is based on similar aims, mutual expertise, and a commitment to provide outstanding value to users. It also makes use of FPT Software's technological expertise and the composable features of Sitecore's digital experience platform. To promote more meaningful solutions, both parties are committed to encouraging deeper involvement and knowledge-sharing among senior executives and important organizational stakeholders.
Nguyen Khai Hoan, the Chief Operating Officer and Senior Executive Vice President at FPT Software, emphasized the significance of this partnership by stating that the company has recently seen the rapid evolution of the e-commerce and experience landscape. This provides better opportunities, but it also necessitates new ways of thinking and functioning. He believes that by integrating Sitecore's technology and market experience with FPT Software's capabilities and high-quality workforce, the firms would be able to provide solutions to additional users outside of the APAC area.
He further added this cooperation opens doors to more opportunities and paves the way for both sides to shape the future of digital commerce and experience. FPT Software and Sitecore will co-develop go-to-market strategies, co-invest, and co-create more values.
The collaboration between FPT Software and Sitecore began in 2015. Throughout the partnership, FPT Software has provided users from a range of industries with specialized Sitecore solutions. FPT Software recently won Sitecore's Rising Star Award, highlighting its extraordinary capacity to recognize and address customers' digital demands with the help of its partner's cutting-edge technologies.
Source Credits: https://www.businesswire.com/news/home/20230816925328/en/FPT-Software-and-Sitecore-Deepen-Strategic-Partnership-Accelerating-Digital-Commerce-and-Experience