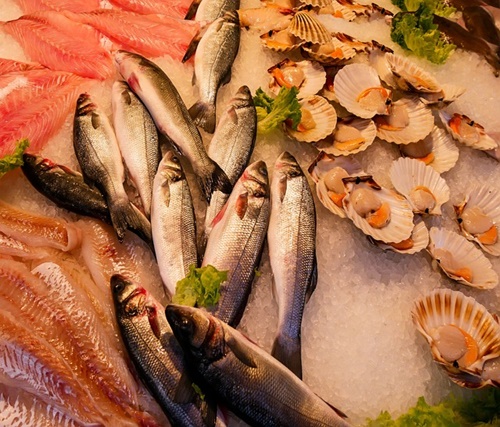 An official from the Ministry of Agriculture, Forestry, and Fisheries (MAFF), have reportedly disclosed that Japan forecasts a significant impact from Hong Kong as well as Macau's seafood import ban on account of the expected release of treated water from the Fukushima nuclear facility.
Apparently, more than 1 million metric tons of cleaned radioactive water from the damaged Fukushima nuclear power plant will be released into the sea by Japan on Thursday, more than a decade after the tragedy and under heavy condemnation from China.
The MAFF official revealed that while the effects of the seafood prohibitions in Hong Kong and Macau could not be immediately estimated, they would be "significant."
As per the MAFF figures, China, which is also Japan's biggest customer of sea cucumbers and scallops, bought Japanese seafood worth 87.1 billion yen ($600 million) last year.
According to the figures, Hong Kong, Japan's second-largest market for seafood after mainland China (which the ministry counts separately), bought seafood from Japan for 75.5 billion yen. Japan's seafood export data includes pearl shipments.
Sources also reveal that, while strongly opposing the water release, China has approved another 9 Russian enterprises - which shares certain Pacific fisheries regions with Japan - to export aquatic items, raising the total number of permitted exporters to 894, Russia's food safety agency announced on July 31.
The report cites that, the Fukushima water discharge proposal has drawn criticism from Russia and China. Japan has stated that the two's criticism is 'unsupported by any scientific data,' and that pollution levels in the water will be lower than those regarded safe for drinking by World Health Organization guidelines.
The leading fisheries lobby in Japan has expressed concern over the water discharge, which Japan claims is safe and has been done by other nations. If exceptionally large amounts of radioactive elements are found, the government is prepared to halt the discharge.
Source- https://www.reuters.com/world/asia-pacific/japan-expects-big-hit-hong-kong-ban-most-its-seafood-2023-08-23/