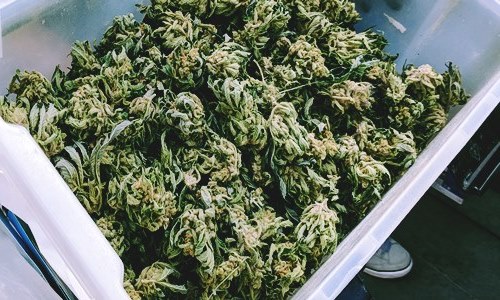 The 184 new cannabis varieties would be launched in 2019.
The cannabis products will cover the entire spectrum of high, low and intermediate THC and CBD profiles.
AgraFlora Organics International Inc., a global cannabis company and formerly known as PUF Ventures Inc., has announced that it has acquired a large library of cannabis seed varieties from Vendure Genetics Labs, a private genetics company based out of British Columbia. AgraFlora has been able to secure exclusive genetic acquisition agreements for a wide range of cannabis varieties from diverse lineages, it said. President and CEO of AgraFlora, Derek lvany, was quoted saying that the extensive genetic library of 184 unique cannabis varieties would prove to be valuable assets for the company. Cultivation of the broad selection of high quality products at the company's 2.2 million sq. ft. greenhouse complex in Delta, British Columbia will be allowed by the Propagation Services Canada joint venture, he stated. Working with other licensed producers will also be made possible by this library, supporting the company's propagation business and different types of high quality strains, Ivany mentioned. He added that plant genetics is a significant business driver for the cannabis industry and this acquisition helps AgraFlora to establish a leadership position in the Canadian marketplace. Citing sources familiar with the matter, the 184 new varieties would be launched in 2019 and will be covering the entire spectrum of high, low and intermediate THC and CBD profiles. The library consists of recreational and medical strains of cannabis as well as those cultivars not available in the Canadian market earlier, such as landrace strains from Southern Africa and central Asia. New strains particularly bred for medical needs having special terpene profiles which would be new to Canada are also part of the acquired library, the sources mentioned. Apparently, the three principals of Vendure Genetics have existed in the Asia, Europe and Canada genetics industries for the past 65 years combined and would exclusively be working with AgraFlora. Sources confirmed that research would continue for expanding the unique and differentiated strains of cannabis. It is expected that the early testing of genetics discovered recently probably could be an entirely new strain of landrace.