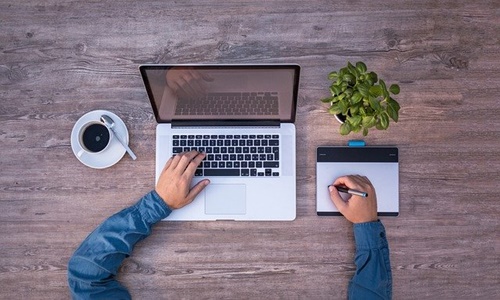 Apple Inc., the major US-based technology giant, reportedly saw a decline in shares after a downgrading by a rare analyst fueled another round of selling pressure that knocked off billions of dollars in market capitalization from the major US technology stocks.
The manufacturer of the iPhone experienced a 4.9% decline after Bank of America downgraded its rating from buy to neutral and warned about dwindling customer interest in its flagship gadgets.
Apple's market value decreased by around $120 billion because of the selloff. Investors had few safe havens as the Federal Reserve kept making big statements about increasing interest rates as part of the institution's struggle over inflation on Thursday.
Only three stocks gained in the Nasdaq 100 Stock Index, which lost 2.9% and fell extremely close to its lowest from June 16.
Microsoft Corp. declined 1.5%, while Alphabet Inc. and Amazon.com Inc. both had losses of about 3%. Meta Platforms fell 3.7% as CEO Mark Zuckerberg announced plans to lay off staff for the first time. Considering weakening user growth, the social media company's shares have dropped 59% this year.
Apple has been viewed as a haven for most of this year, outperforming rival companies and the wider IT index despite a strong selloff caused by recession fears.
With a market value close to $2.3 trillion, the most valuable company globally has now experienced a fall of roughly 20% in 2022, in contrast to a 32% drop for the Nasdaq 100.
According to BofA analysts headed by Wamsi Mohan, with consumer spending expected to shrink across the board, Apple's services demand has already decreased, followed by that for its products. They argued that a rising dollar would only make it worse.
The Nasdaq 100 is on course for its worst run of the quarterly plunge in 20 years, but investors are still bracing up for more challenges given the Federal Reserve's quickly rising interest rates and Wall Street analysts begin cutting profit projections.
Source credit: https://m.dailyhunt.in/news/india/english/moneyco0581749434206-epaper-mconten/apple+s+ugly+day+wipes+out+120+billion+spills+over+big+tech-newsid-n427420304?listname=topicsList&topic=for+you&index=11&topicIndex=0&mode=pwa