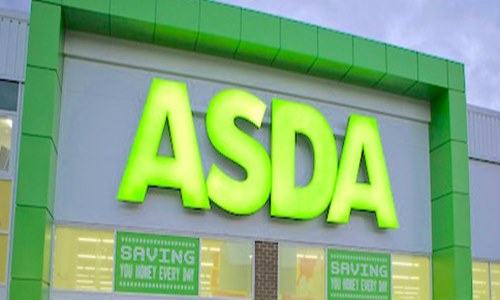 The move comes in response to a recent drop in wholesale fuel prices in the UK.
Britain's renowned supermarkets, Asda, Morrisons & Tesco have recently announced plans to cut fuel prices starting 8
th
January 2019. Confirming the move, Asda said that it will be cutting diesel and petrol prices at its 320 fueling stations, following similar steps by Tesco and Morrisons. The supermarket retailer reportedly said that starting 8
th
Jan, customers will benefit from up to 1p/liter off unleaded petrol and 2p/ liter off diesel, due to continued decreases in the wholesale cost. Sources claim that the new price cut move will allow drivers to pay less than 113.7ppl on unleaded and 123.7ppl on diesel across the country. Reportedly, this would be the seventh time Asda has dropped its fuel prices for motorists since 26 October, with price cuts on unleaded fuel by 14p/liter and diesel by 11p/liter respectively. Reliable sources claim that Morrisons will be slashing prices of unleaded by up to 1p/liter and of diesel by up to 2p/liter at 335 stations while Tesco will cut similar prices at its 500 filling stations. As per a statement, Dave Tyrer, Senior Fuel Buyer, Asda, said that the fall in recent wholesale prices has offered its filling stations added revenue which it is now passing to its customers, to give them a good start in the new year. He said that motorist filling up at Asda need to pay only 113.7ppl on unleaded and 123.7ppl on diesel. Incidentally, UK's renowned supermarket chain, Sainsbury's is also about to take similar steps towards fuel price cuts. Sources cite that the supermarket chain, starting 9
th
January 2019, will be slashing prices of unleaded petrol by up to 1p/liter and diesel by up to 2p/liter across its 314 forecourts, providing great value for motorists across the UK. According to
The Daily Post
, David Pegg, Fuel Buying Manager, Sainsbury's, said that the move aims to offer customers added money saving in January. He said that the firm believes that dropping fuel prices will help customers' budgets while enhancing their travel range.