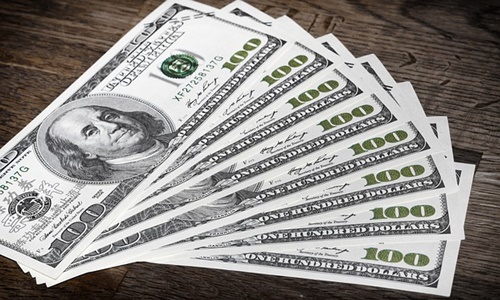 The Bank of England (BoE) has reportedly intervened to calm markets after several kinds of pension funds were on the verge of collapsing.
The bank promised to purchase £65 billion ($70.5 billion) worth of government bonds after Friday's mini-budget provoked chaos in the financial markets and resulted in a plunging of the pound.
Some Government bonds witnessed a substantial loss in valuation since the investors expected greater returns.
Pension funds that invest in bonds were pushed to begin selling, raising concerns about a new market meltdown.
The bank stated that its move to immediately buy government bonds was spurred by concerns about the serious risk to Britain's financial stability.
The government sells bonds, or gilts, to investors like pension funds and major banks on global markets to raise money for its spending plans.
However, a decline in the value of those bonds was causing some pension funds to sell off gilts and assets, which further pushed the price down.
If the cycle had continued, there was a chance that those pension funds might have reached a point where they were unable to pay their debts.
The Bank of England is making a huge show of force to calm the borrowing markets. It already had an impact and also spurred some inquiries.
The Bank's emergency response emphasizes the fact that this is an emergency in the first place. The mini-budget presented by the chancellor was the obvious cause, which led to the loss of market confidence, as well as spiraled the rates of borrowing on government debts.
Chris Philp, the Treasury's chief secretary, revealed on Wednesday that departments inside the government are being urged to seek spending cuts.
Philp further stated that the savings will adhere to the targets of the 2021 Comprehensive Spending Review. Any savings would allow targeting investment on things that drive growth. Ministers have not yet been able to determine whether the benefits will follow the line of inflation.
Source credit: https://www.bbc.com/news/business-63065415