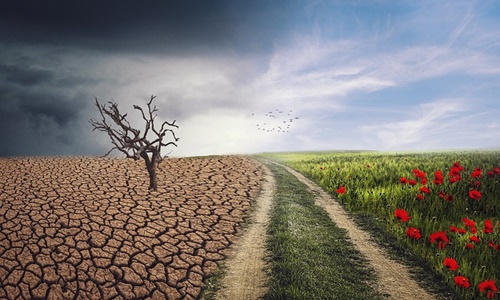 Luiz Inácio Lula da Silva, the upcoming president of Brazil has reportedly vowed to change the current environmentally damaging policies of Jair Bolsonaro at the ongoing COP27 climate meeting.
Lula, who served as president from 2003 to 2010, narrowly defeated incumbent Jair Bolsonaro by 1.8% of the vote in a discordant presidential election. Brazilian environmentalists claimed that the narrow victory could save the Amazon just before it reached a critical turning point.
According to Erika Berenguer, the Amazon has been attacked, threatened, and devastated over the last four years as the government has publicly supported environmental crimes.
As per sources, deforestation increased to its highest level in 15 years due to Bolsonaro's public promotion of the expansion of the rainforest, weakening of environmental regulations, and defunding of important environmental agencies.
It has been reported that the quantity of Amazon being cleared has increased by over 75% since Bolsonaro came to power in 2019. Furthermore, the 13,000 hectares destroyed in 2021 was the largest yearly figure since 2008.
In addition to this, while Lula and his successor, Dilma Rousseff, were in power, deforestation decreased by 72% as a result of Lula's campaigns to safeguard the rainforest.
Lula has vowed to drive out illegal ranchers and miners. His most ambitious plans include funding sustainable agriculture, establishing an Indigenous people's ministry, and setting up a national climate change agency to ensure that Brazil's policies are in line with its Paris Agreement commitments.
As reported by Natalie Unterstell, a Brazilian expert on climate change policy at the think tank Talanoa, Lula's administration is anticipated to set new climate goals after Bolsonaro ripped back the previous ones.
A number of bills suggested by Bolsonaro, including one that would legalize mining on Indigenous land, could also be passed, in the two months prior to Lula taking office on January 1st.
For those unaware, the Federal Senate of Brazil's 2021 investigation concluded that Bolsonaro should be charged with "crimes against humanity" for enabling covid-19 to ravage the nation, leaving 687,000 Brazilians dead.
Source credit: https://www.newscientist.com/article/2347429-cop27-brazils-lula-promises-zero-deforestation-in-the-amazon-by-2030/