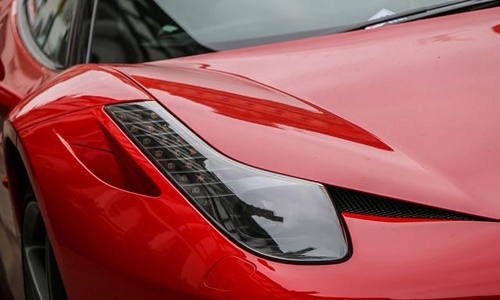 Benedetto Vigna, CEO of Italian luxury sports carmaker Ferrari S.p.A., is reportedly set to unveil the company's much-awaited business plan to route into the era of electric mobility.
Vigna, a tech veteran with around 26 years of experience in the semiconductor industry, took the top job nine months ago. He is expected to present how the luxury carmaker will preserve its top-tier prices and cachet in the future of electric cars.
Ferrari's plan to venture into the new age of silent and cleaner electric mobility may be challenging since it has built a brand reputation over the past decades by mastering the powerful, roaring engines driving its cars.
Marco Santino, a partner for automotive practice at Oliver Wyman, has reportedly noted that the automotive company is expected to focus on tech transition and the ways in which the company could thrive in the new environment.
For the unversed, Ferrari has already unveiled four hybrid models and is set to bring its first complete electric car to market by 2025.
The car manufacturer also has stated that planned collaborations will be crucial for accessing advanced technologies while effectively managing capital expenditure.
Notably, Ferrari is anticipated to disclose meaningful areas for new collaborations, which could take place in a way similar to the current alliance with Britain's Yasa, which supplies technologies for the electric drive for the hybrid models of Ferrari.
Vigna has cited earlier that the Italian automaker would rely on collaborators to develop synthetic fuels and biofuels as additional green options apart from all-electric technology.
Recently in June 2022, Ferrari announced the appointment of Carla Liuni as the Chief Brand Officer, who will report to CEO Vigna and serve on the Leadership Team of the Italian luxury carmaker.
Carla Liuni, with a remarkable track record of steering growth for brands across premium and luxury businesses, will aid the Ferrari brand in building the unmistakable legacy while ensuring brand relevance in future generations.
Source credit:
https://www.reuters.com/business/autos-transportation/vigna-set-out-ferraris-route-into-electric-vehicle-era-2022-06-13/