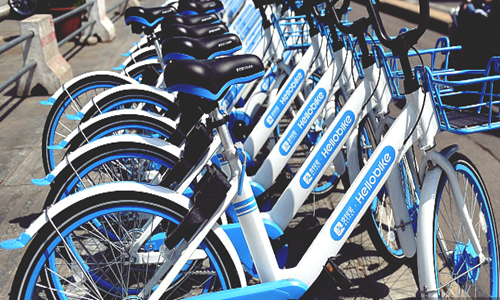 The funding comes after a year after Hellobike raised USD 350 million from investors including Ant Financial.

China's third-largest bike-sharing firm Hellobike has reportedly announced to have raised an undisclosed amount in a latest round of funding. As per trusted sources, Primavera Capital, a Chinese investment firm, and Ant Financial, the financial affiliate of Alibaba and maker behind digital wallet Alipay, lead the funding round.

Reportedly, the fresh capital has come after a year after Hellobike raised USD 350 million from investors including Ant Financial. Sources familiar with the development claim that the bike-sharing startup has also got SoftBank interested in investing in the company.

For the record, 2018 has been a disappointing year for bike-sharing firms in China. The Tencent-backed Mobike halted its expansion plans after it was sold to Meituan DIanping, an online food delivery-to-ticketing services platform. Moreover, Alibaba-backed Ofo withdrew its services from at least a dozen international cities as it struggled with a severe cash crunch.

As both Hellobike and Ofo fall under the Alibaba camp, they have started targeting different geographic regions. Over 30 percent users of Ofo and Mobike were in China's Tier 1 cities, while that ratio was only 5 percent for Hellobike. As the bike-sharing market turns crowded in China's prominent cities, the small-town strategy gives Hellobike an edge, cite reliable sources.

According to a report, Mobike and Ofo command 38 million and 43 million unique monthly mobile downloads, respectively, which is much more than Hellobike's 8 million.

Hellobike rebranded its Chinese name to HelloTransTech which reflects its extension into other transportation means. Apart from bikes, the startup also provides carpooling, ride-hailing, and share electric bikes. The company's early rounds of funding, kicking off with a late 2016 Series A, were majorly led by GGV Capital, until the car manufacturer WM Motor led its Series C. Subsequently, Ant Financial has been leading the wheel with Hellobike's Series D round of funding.