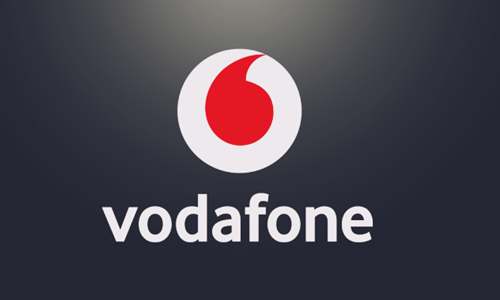 The new venture between IBM & Vodafone will operate independently from London but will not be listed as a separate company.
 The JV will be operational in the first half of 2019.
IBM, an American multinational information technology firm headquartered in Armonk, New York, has reportedly announced a new two-part venture with Vodafone. to begin with, the venture first entails IBM to supply Vodafone's B2B unit with managed services in the areas of cloud & hosting. In the second part of the deal, both the firms will work together on building & delivering solutions across the cloud, AI, IoT, 5G and software defined networking to enterprise customers. Apparently, the latter part of the deal appears to be a quintessential joint venture that will see both firms bringing something to the table. With regards to the first part of the deal, Vodafone will be paying IBM nearly $550 million in an eight-year agreement. Reliable sources state that the deal price alone provides evidence that the deal is pretty colossal for both the firms. According to the
CNBC
, Michael Valoochi, GM, IBM, claimed that bringing together this end-to-end notion from IBM and Vodafone and IBM will prove to be a game-changer for the latter's customers. CNBC's report also affirms that the announcement may have plausibly come on the heels of the fact that Europe, as opposed to its counterparts China and the U.S., falls behind in the race as far as next-generation technologies like 5G are considered. Ginni Rometty, Chairman, President and CEO of IBM, was reportedly quoted stating that IBM has built an industry-leading hybrid cloud, artificial intelligence, and security capabilities underpinned by extensive expertise. Together, IBM & Vodafone will utilize the power of the hybrid cloud to integrate business applications securely, and drive business innovation from agriculture to retail. Nick Read, CEO of Vodafone, stated that Vodafone has commendably established its cloud business to help customers succeed in the digital world. This venture with IBM however, will enable the firm to focus on its strength in mobile technologies, simultaneously leveraging IBM's expertise in multicloud, artificial intelligence (AI) and services.