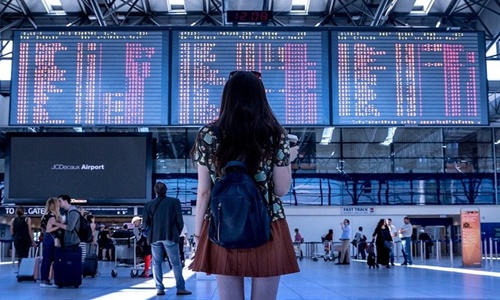 Countries have reportedly been asked to be more ambitious and set a goal of zero-net emissions for air transport as the UN's aviation committee meets for the first time following the COVID-19 pandemic.
During the opening of the ICAO's (International Civil Aviation Organization) assembly on Tuesday, Salvatore Sciacchitano, ICAO Council's president, stated that mere ambitions are no longer adequate where climate and the well-being of the planet and all of its species are concerned.
Sciacchitano further claimed that there are expectations for aviation to be at the forefront of collective global action when challenges confront humankind on a global scale, as they most surely do today.
The ICAO assembly, which happens every three years, was preceded by a preparatory meeting in July where the 193 member states of the organization were urged to come to an agreement to attain zero carbon emissions by 2050.
The assembly, which runs for 10 days in Montreal, Canada, is also expected to discuss the COVID-19 epidemic and aviation-related problems brought on by Russia's war on Ukraine, which led to the blacklisting of Russian airspace by Western nations and airlines.
Governments are attempting to reach an agreement after international airlines committed to reaching net-zero emissions by 2050 last October.
With big economies such as Russia, China, and India adopting less stringent objectives for zero emissions by 2060 or 2070, coming to an agreement would likely entail overcoming large divisions among nations.
The International Air Transport Association (IATA), which is led by its director general Willie Walsh and represents roughly 300 airlines, expressed hope that the ICAO would address the numerous issues plaguing the industry.
Willie Walsh stated that countries must take COVID-19's lessons to heart in order to prevent social and economic misery resulting from closed borders during the next pandemic.
Air travel contributes significantly to climate change, generating 2.5 to 3 percent of all emissions worldwide.
Source credit: https://www.aljazeera.com/economy/2022/9/28/un-summit-discusses-zero-emissions-target-for-air-travel