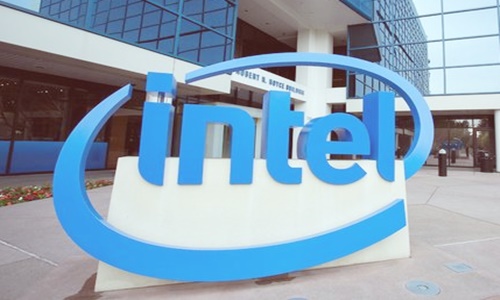 The new chips will feature in Dell's XPS line of laptops and will compete with major Nvidia and Amazon Web Services.
U.S. tech giant, Intel Corp. recently at the Consumer Electronics Show (CES) in Las Vegas announced that it was working with social media giant Facebook Inc. to develop a new AI (artificial intelligence) chip to be introduced in mid-2019. As per a statement, Intel said that global tech major Dell Technologies Inc. will feature the company's next-gen processors in its XPS line of laptops. Sources cite that the chip would be Intel's gambit to regain a hold on the fast-growing segment of the AI computing market and will face rivalry from Amazon Web Services and Nvidia Corp. The AI chips will efficiently help users with inference, which is the procedure that takes an AI algorithm and applies it, such as the automatic tagging of friends in a picture. Moreover, Intel's processors, renowned for their machine learning inference, will be worth $11.8 billion by 2021, claim reports. For the record, in September 2018, Nvidia had launched its own inference chip. While in November 2018, Amazon announced that it had developed an inference chip and will be selling its chip-based services to its cloud customers starting 2020. According to
Reuters
, Navin Shenoy, Chief of Data Center, Intel, said that the new chip will be available in laptops by the holiday season of 2019 and in data centers by early 2020. Incidentally, at the conference, Amnon Shashua, Head of Intel's self-driving car computer unit, Mobileye, said that their company had mapped out all the roads in Japan, using cameras integrated into Nissan Motor made vehicles. He said that Intel's tech rivals such as Apple Inc. and Alphabet Inc. are also collecting mapping data using cameras mounted on special vehicles.