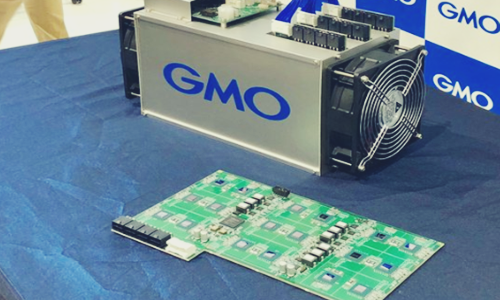 GMO would be abandoning its cryptocurrency-mining hardware manufacturing operations citing tremendous losses.
However, the firm would be keeping the mining center open after it relocates the unit to an area with more affordable electricity plans.
GMO Japan (GMO), a renowned Japanese internet company, has reportedly announced that it would be shutting down its in-house cryptocurrency-mining hardware manufacturing business unit. Reports cite, the decision was reached upon by the firm's Board of Directors after the company faced consolidated losses of about¥35.5 billion (approximately US$322 million) as well as non-consolidated losses of about¥38 billion (approximately US$345 million). According to a disclosure released by
GMO Internet Group
, after considering the changes in the present business environment, the firm expects that it would be difficult to recover all the carrying amounts of the manufacturing business assets and hence has come to a decision of recording a tremendous loss. The company had reportedly deployed its in-house crypto-mining operations back in December 2017 through two of its wholly-owned subsidiaries, its mining firm GMO Internet, Inc., and the GMO-Z.com Switzerland AG, that were being run from the firm's regional headquarters located in Switzerland. According to a statement released by the firm, its hash-rates continued to increase following the launch of the business, which implied that its success at acquiring block rewards for processing data inside particular crypto-networks was increasing. However, the profitability of the company's business unit dropped as cryptocurrency prices declined while the firm's mining share failed to increase as anticipated because of the rise in the global hash rate, which went beyond GMO's initial assumption. For the record, cryptocurrency mining could be an extremely lean business during the market's bear phase and the firms that last generally need to operate at a loss periodically and buy Bitcoin futures. According to reports, the company would be relocating its mining center to a region that would be more hospitable in terms of electricity costs. The company would review its revenue structure of the mining business and continue mining operations with GMO Internet acting as its headquarters.