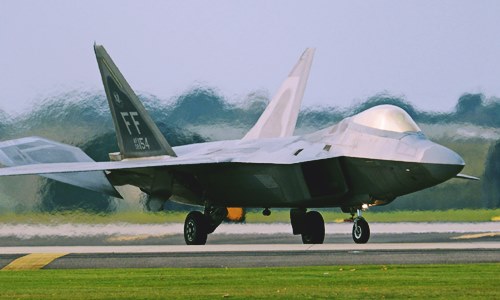 American aerospace and defense security company Lockheed Martin has reportedly proposed a so-called game-changing partnership with India due to its interest in the country's immense military modernization.

Vivek Lall, VP of Aeronautics Strategy and Business Development at Lockheed Martin, was quoted saying that the defense manufacturing company is committed to a strategic long-term partnership with India, which presently has a pressing need for innovative and scalable defense capabilities.

He further elaborated that Lockheed Martin is also proposing game-changing defense partnerships that will be advantageous for a wide spectrum of stakeholders not just in India but in the U.S. and beyond.

As per Lall, the company believes its partnership proposal with Indian fighter aircraft for a new fighter plane, helicopters, and other platforms are suitable to not only meet but also surpass India's capability and defense-industrial requirements in the near future as well as in the long-run.

The company had demonstrated this commitment earlier also by announcing partnership with Tata for manufacturing F-16 wings in India for future customers, cite trusted sources.

Lal further noted that the revolutionary 'Make In India' partnership is a natural next step that builds on the company's successful partnership with Tata over the C-130J airlifter and other premium defense and aerospace platforms.

Lockheed Martin is also engaging with several others in India, the United States, and beyond to realize the power of partnership and Indian innovation, Lall added.

Regarding the deal pertaining to 24 helicopters to be bought for the Indian Navy, Lall claimed that Government of India had issued a Letter of Request for Letter of Offer and Acceptance to the U.S. government for the purchase of 24 MH-60R helicopters.

Lall said that the US Navy will respond to this shortly. Meanwhile, the company is confident that the MH-60R is the ideal aircraft for the Indian Navy since it provides a significant capability for the Navy in the Indo-Pacific region. Furthermore, Lockheed Martin also has plans to be a part of Indian Navy's move to buy 111 utility helicopters, Lall added.