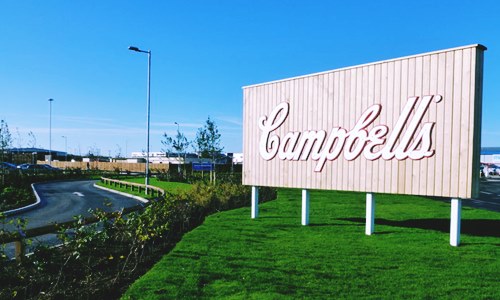 Campbell Soup may fetch close to US$ 3 billion for its overseas business.
Campbell Soup had earlier declared the plausible divesture of its international portfolio.
The U.S.-based food companies Mondelez International Inc., and Kraft Heinz Co., have recently made it to the headlines for having been shortlisted for participation in Campbell Soup Co.'s second round of international business auction. Apparently, both Mondelez and Kraft Heinz are attracted to the assets with an aim of strengthening their global reach. Sources with knowledge of the matter claim that the development highly supports the chances of Campbell Soup to divest its international portfolio - including its Danish baked snacks manufacturer Kelsen Group and Australian cookies' brand Arnott's. Authentic sources reveal that Campbell Soup could probably fetch about US$ 3 billion for its overseas business, based on the bids it received in the first round. They further claim that other three private equity firms-- KKR & Co. Inc., FinTrek Capital Hong Kong Co. Ltd, and Bain Capital LP—also participated in the second round of the auction. The sources added that the Ferrero SpA, an Italian chocolate manufacturer globally renowned for its Nutella product line, is presently in talks with Campbell over its involvement in the auction process. According to reports, Campbell Soup had earlier in August this year announced that it would be preparing to divest its international portfolio as well as its fresh business units that includes Garden Fresh Gourmet and Bolthouse Farms owing to compulsion from investors for boosting its stock performance and profitability. Sources further claim that this would help the company to lower its debt pile worth US$ 8 billion and focus on its growth in the North America market as well as its snacks, beverages, and meals businesses. For the record, the majority of the debt weighing on Campbell is due to its US$ 6.1 billion acquisition of Snyder's-Lance Inc. Reportedly, Campbell Soup recently appointed Mark Clouse, who was formerly the CEO at Pinnacle Foods, as its novel chief executive. The selection was backed by Third Point LLC - a Campbell shareholder. According to sources close to the matter, Campbell is likely to conclude its international business auction in 2019's first quarter. Details of the process are currently undisclosed.