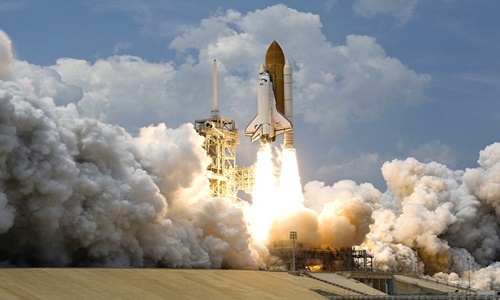 NASA's ambitious Space Launch System (SLS), after years of rigorous preparations and two false starts, made its much-awaited take-off and entered the Earth's orbit. The development is considered a historic win for the space agency.
According to sources close to the latest move, even though the pre-launch event experienced some jitters that threatened to delay or scrap the launch altogether, everything started falling in place around 40 minutes after the original T-0.
After rectifying all the glitches, the rocket had a smooth take-off. The SLS reached the orbit and around 13 minutes post launch, the separation and cut-off stages went by without any hiccups.
As per official reports, the SLS forms a crucial part of NASA's Artemis program, which aims to shift humanity's focus back to the Moon 'to stay' as they have always focused on making the Moon the next 'home'.
NASA built the SLS to bring its heavy-duty missions like these to fruition. However, this mission was struck by several setbacks and delays.
With the SLS, also called the 'Mega Moon Rocket', proving its mettle by going to space, NASA can now start planning on various ways it can put the rocket to work. However, it means that the space agency must make a fresh model every time, because the SLS, unlike some launch vehicles, cannot be reused.
The Artemis I mission has one goal in mind: to test the Orion spacecraft and its crucial parts like the heat shield when it re-enters the Earth's atmosphere and the communication systems, before it is capable enough to carry humans to space later this decade.
According to reliable sources, the capsule is expected to spend around 10 weeks, traveling from the orbit to the Moon and back before re-entering the Earth. The capsule will then be retrieved by a US Navy ship.
For the uninitiated, NASA successfully launched the SLS rocket in its third attempt. The first one happened in August, while the second attempt took place a few days later.
Source credit: https://techcrunch.com/2022/11/15/nasas-space-launch-system-makes-inaugural-journey-in-historic-launch/