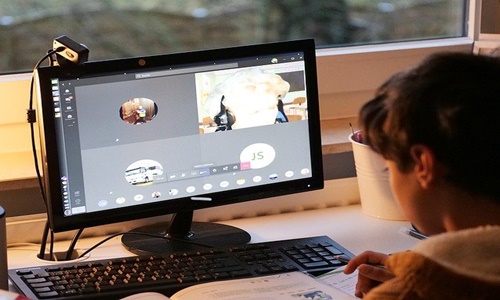 WuKong Education Group, the leading online platform for learning Mandarin, has reportedly launched online learning apps as part of its strategy to upgrade the digital learning infrastructure.
The move would further improve the teaching and student-centered learning experiences.
Chief Education Officer Cicy Ding stated that the application has several convenient functionalities like attendance recording, interactive homework, and learning management.
Ding added that the company's investment in educational technology will improve learning experiences for its students, efficiency for its teachers, and engagement for parents.
Founded in 2016, WuKong has grown from a startup intending to ease the learning of Mandarin to Chinese families to a global-level online learning platform with over 300,000 students and 3,000 highly trained teachers working across 118 countries and 4 continents including its core markets Australia, Canada, New Zealand, and the United States.
The global K12 sector has experienced surging growth in online learning over the past two years and WuKong is no exception. The company has witnessed a 70x increase in the number of class bookings since 2019.
After attaining its industry leadership in online Mandarin learning via global expansion, WuKong hopes to broaden its outreach to non-Chinese families by offering new programs.
CEO and Founder Vicky Wang stated that the learning platform is proven to be beneficial for many children, especially in these testing times. Wang is delighted to see that the organization has made a difference, added value, and become a trusted learning collaborator.
In March last year, the company commenced its pilot Math classes taught by experienced English-speaking teachers.
WuKong's math program offering, in alignment with the well-known Singapore National core methodology and curriculum of math, opens a new chapter to expand beyond Chinese families in its core markets.
It is worth noting that WuKong ranks number one in terms of market share in Canada, New Zealand, Singapore, Australia, and the United States.
Source credit:
https://www.prnewswire.com/news-releases/wukong-education-group-announces-launch-of-new-online-learning-app-301531466.html