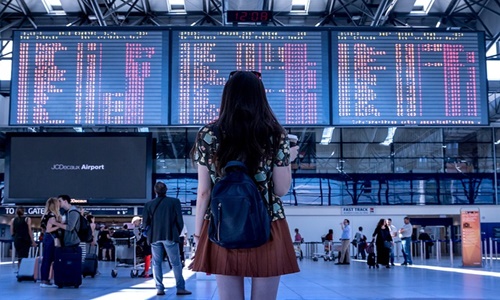 Wego, the largest online travel site in MENA (Middle East and North Africa) region has apparently signed a partnership deal with IHG Hotel & Resorts, one of the biggest hotel chains in the world, to provide its customers with a greater selection of hotels globally.
According to the reports, through this partnership, Wego users will be able to find and book rooms at 15 of IHG's 18 brands, including Kimpton Hotels & Restaurants, EVEN Hotels, InterContinental Hotels & Resorts, Vignette Collection, Regent Hotels & Resorts, voco hotels, Hotel Indigo, HUALUXE Hotels & Resorts, Holiday Inn Express, Holiday Inn Hotels & Resorts, avid hotels, Atwell Suites, Crowne Plaza Hotels & Resorts, Candlewood Suites, and Staybridge Suites.
Travelers will have access to more than 4,000 available hotels in various international locations, and they can then locate the ideal hotel stay that meets their requirements from wherever in the world.
Apparently, IHG's latest offering will be marketed throughout all Wego platforms, providing travelers with information on the most recent properties and trending destinations.
Craig Hewett, Chief Hotels Officer, and Co-Founder of Wego, commented on the strategic collaboration, stating that collaborating with one of the world's premier hotel brands, IHG Hotels & Resorts, emphasizes the company's dedication to providing users with worldwide hotel offers and deals.
Through this collaboration, the firm will promote IHG Hotels & Resorts to its vast user base in the MENA region, with the goal of converting more reservations to IHG's hotel network across the world.
The report further cites that, Wego examines a variety of lodging alternatives accessible in the marketplace to give reasonable rates from local and international travel agencies, hotel direct web pages, and other accommodation merchants.
With additional partners on board, Wego aims to give a wide array of hotel alternatives to its consumers, allowing them to browse and book directly via its website and app.
Source- https://www.zawya.com/en/press-release/companies-news/wego-and-ihg-hotels-and-resorts-ink-global-partnership-u7tmvcuy