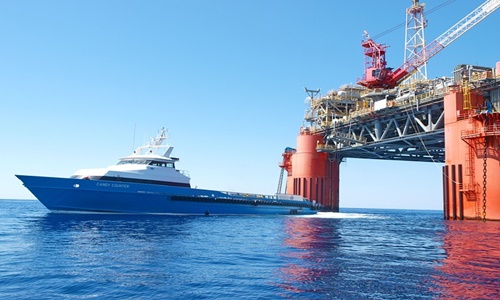 Increasing oil and gas exports will reportedly endanger the economic stability of several African nations, despite the skyrocketing prices of fossil fuels, as per new research.
A report published by the think tank Carbon Tracker claims that the demand for fossil fuels is projected to decline significantly in the medium term. This makes depending on gas exports to drive economic growth a short-term, risky strategy whereas increasing solar power would turn out to be a better long-term investment.
Although gas costs are rising currently and the top five oil and gas corporations have made profits totaling more than $170 billion so far this year, the analysis predicted that gas revenues would decrease by around 50% by 2040 and that the market will see record-low prices because of declining demand.
As per credible sources, if nations undertake a 'dash for gas' stance, Africa would be left with significant expenditures in gas infrastructure but no export market.
The lead author of the report and senior clean tech analyst at Carbon Tracker, Kofi Mbuk, cautioned that corporations investing in fossil fuels in Africa risk having stranded assets.
According to Mbuk, the switch from fossil fuels to renewable energy sources is unavoidable and irrevocable. Renewable energy sources are increasingly meeting the energy demand on a regional and global scale, squeezing out the demand for fossil fuels. Solar and wind energy are more viable paths for economic development in Africa and other emerging economies.
The Cop27 UN climate summit in Egypt, which is currently in its second week, is focusing heavily on the future of Africa's enormous gas reserves. Africa's potential as a gas exporter is a hot topic at the conference, despite not being officially on the UN discussions' agenda.
Furthermore, more than 600 executives and lobbyists from the fossil fuel industry are present at the negotiations, and many African heads of state who attended the leaders' summit portion of the conference last week were eager to take advantage of the chance to negotiate gas deals.
Source credit: https://www.theguardian.com/environment/2022/nov/14/demand-for-oil-threatens-african--economies