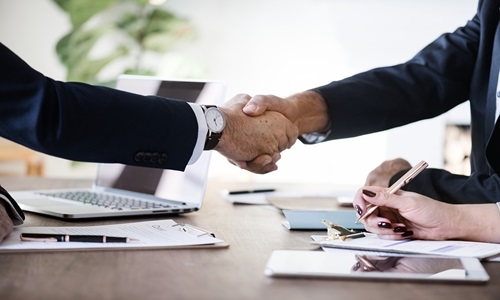 Under the partnership, Odakyu would be deploying Rubicon's technology solutions into Japan through a pilot program.
The program would be supporting Japan's recycling & waste industry in achieving an integrated circular economy.
Rubicon Global (Rubicon), a renowned American cloud-based recycling company, has reportedly signed a new technology partnership agreement with Japan's leading real estate, transportation & retail company, Odakyu Group (Odakyu) to help the Japanese recycling and waste industry achieve an integrated circular economy. For the record, Odakyu, established 1948, is committed towards working alongside Japanese haulers and industry leaders in solving the challenge of local and global waste. The partnership would allow Odakyu to roll out Rubicon's technology solutions into Japan through a pilot program that would enable the nation to better address this challenge. According to a press release by
Rubicon
, Odakyu believes that Rubicon's RUBICONPro
TM
, RUBICONPremier
TM
 & RUBICONConnect
TM
  technologies could help Japan's hauling community in enhancing its operational efficiency and identify novel business opportunities while also generating shared value. The partnership would also be helping Odakyu in developing a more sustainable ecosystem for its operating businesses. The Senior V.P of Global Expansion at Rubicon Global, Renaud de Viel Castel stated that the company is collaborating with Odakyu to build out sustainable solutions across Japan. Castel said the company is committed to its mission of bringing an end to waste and looks forward to the positive impact its partnership with Odakyu would be bringing to communities across Japan. The General Manager of Management Strategy at Odakyu Electric Railway, Masashi Hisatomi mentioned that Rubicon is seen by the company as an innovator inside the field of recycling and waste management. He added that the partnership would be bringing significant technological expertise, insight and strategy to Japan and would help the nation in giving life to its circular economy. Apparently, Monitor Deloitte Japan, Deloitte Consulting's strategy consulting practice in Japan, would be assuming the role of Odakyu Group's strategic advisor on the partnership.