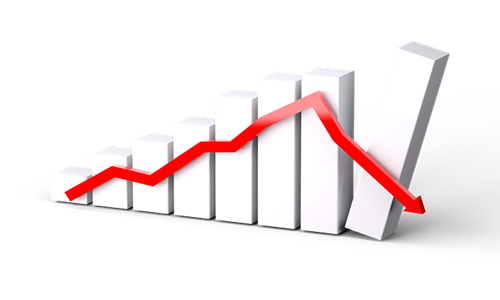 Sales of American tech giants Microsoft, and Google's parent company, Alphabet, have reportedly plummeted sharply amid fears of an economic downturn.
The tech firm Alphabet, which owns YouTube and Google, claimed that sales climbed by just 6% to $69 billion in the September quarter. It constituted the worst quarterly growth for the US company since the pandemic's start in almost ten years.
According to Microsoft, demand for its products, which includes PCs and other technologies, has decreased. The weakest growth in revenue in the last five years, its sales rose by only 11% to $50.1 billion.
As firms and people around the globe are curtailing spending in reaction to rising costs and interest rates, concerns over a global recession are intensifying.
American multinational companies have suffered as a result of a strong US currency since it has become more expensive to sell products overseas.
Alphabet's profits fell by over 30% to $13.9 billion in the quarter as YouTube advertising revenue fell for the first time since the company started revealing them to the public. The company's sales growth has decreased for five straight quarters.
Google's CEO Sundar Pichai claimed that Alphabet was honing its focus and acting in response to the economic situation.
As business clients make cuts, Microsoft predicted that demand for its PC as well as cloud computing technology will continue to decline this year. Sales of the Xbox video game units have also decreased.
Big IT firms experienced an increase in sales because consumers and employees become more reliant on technology in the wake of the pandemic. However, given the current situation, the sector's outlook appears bleaker.
In recent months, Alphabet stated it was reducing hiring as Microsoft was cutting jobs.
Many other internet businesses have chosen to scale back their workforces, including Twitter and Netflix, or to cut down the hiring process, such as the social media platform Snapchat.
Tuesday's after-hours trading saw substantial declines in Alphabet and Microsoft's shares.
Source credit: https://www.bbc.com/news/business-63394516