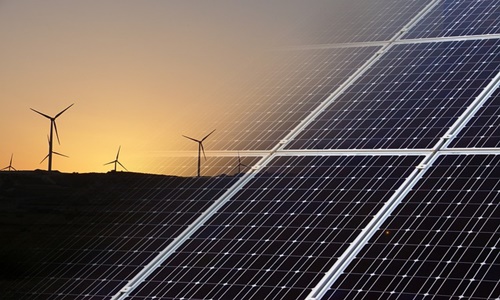 Singapore is reportedly planning to develop a new kind of energy generation system that can harness a combination of solar, wind, and tidal energy.
Keppel Infrastructure, NUS (the National University of Singapore), as well as Nanyang Technological University (NTU) announced on Thursday that they will collaborate to examine the feasibility of building this hybrid clean energy network in Singapore.
The parties intend to build and implement a pilot system with a minimum of 100MW of renewable energy generation capacity, which can be ramped up over time if it is determined to be feasible.
The idea is to spread the invention to other parts of Asia and beyond when the revolutionary approach has been effectively implemented in Singapore.
The system would consist of modular floating solar systems that could be expanded to include other renewable energy sources including wind turbines, tidal power paddles, and devices for converting ocean waves into electricity.
The study will also investigate an offshore test location in the waters around Singapore.
The three parties asserted that by utilizing these supplementary energy systems, uninterrupted power output may be given around the clock while minimizing the amount of operational sea area needed.
According to Cindy Lim, CEO of Keppel Infrastructure, going into offshore waterways gives chances to unleash the potential for more varied renewable energy sources because of Singapore's restricted landmass.
In addition to supporting Singapore's move to a cleaner energy mix, this will improve energy security as well.
The Asia Clean Energy Summit 2022, a segment of the Singapore International Energy Week, which was hosted at the Marina Bay Sands, is where the MOU for the study was inked on Thursday.
According to Keppel Infrastructure, the collaboration will make use of its skills in the creation and management of effective and dependable environmental and energy-related infrastructure, in the retailing of energy, as well as the development of comprehensive low-carbon solutions, such as clean energy systems.
Source credit: https://www.straitstimes.com/singapore/singapore-exploring-hybrid-energy-generation-system-that-taps-wind-solar-and-tidal-energy