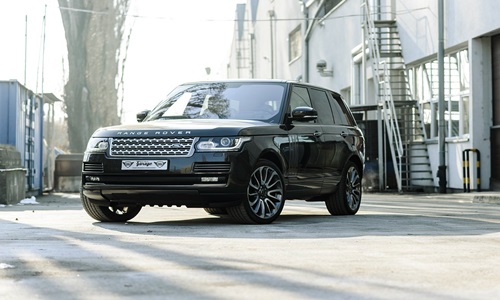 JLR sales hit by slowdown in Chinese marketplace, impending Brexit and Europe's reduced reliance on diesel vehicles.
Following the purchase of British auto brands Jaguar and Land Rover (JLR) in 2008, Indian auto giant, Tata Group is currently facing challenges to earn sale profit that had long frustrated the British marques' previous owner Ford Motor Co. According to sources, Tata, for a couple of years earned huge profits from its acquisition, particularly for its Range Rover Evoque compact SUV segment. The Evoque drove JLR's profits for several years, accounting for a major portion of the parent Tata Motor's earnings in the first half of the decade with market value soaring above $29 billion in 2015. However, with slowdown in sales in Tata's key marketplace China, moves for the impending Brexit and JLR's slow sales in Europe due to reduced reliance on diesel vehicles, Tata executives were reported to be planning to seek the possibility of selling part of the luxury-car unit. Reports from
Bloomberg
cite that Tata Motors' shares fell by 60% in 2018 and posted a record loss of Rs 270 billion ($3.8 billion) in the December quarter, the biggest one ever recorded for an Indian company. The automaker's shipments have also collapsed in China, plunging 35% in the nine months to Dec. 31. Furthermore, the company is planning to eliminate 4,500 jobs, or about 10% of its global workforce, claim reports. Sources cite that quality problems have mainly weighed on Jaguar and Land Rover, as a survey of 31 brands in June 2018 put JLR in the bottom two slots. Reportedly, Jaguar had 148 problems per 100 vehicles while Land Rover had around 160, figures quite higher than top-ranked Hyundai Motor Co.'s luxury brand Genesis 68 mark. Despite all this, Land Rover still among the most valued brands owned by the Tata Group, that also controls New York's luxury hotel, The Pierre. The automotive marque was worth $6.2 billion in 2018, cite reports.