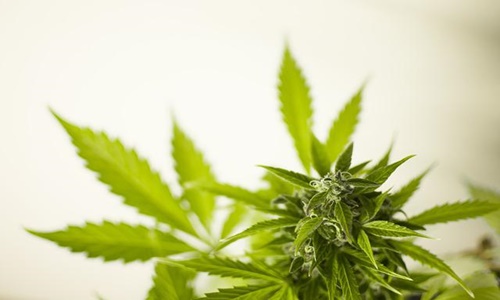 Tilray Brands, Inc., a global pharmaceutical, cannabis-lifestyle, and consumer packaged goods company, has recently announced the expansion of Good Supply's award-winning cannabis portfolio.
The brand has reportedly dropped its products, including Hash Bats in Pineapple Express, Jean Guy Badder, Orange Frost Live Resin, and other high potency concentrates, which are expected to be available for a limited time.
For the uninitiated, the latest and top-selling concentrate products of Good Supply include:
Jean Guy Badder: A BHO (butane hash oil) concentrate produced with the help of state-of-the-art hydrocarbon extraction to develop a full-spectrum Badder that is best in quality, potency, and terpene content. This flower-turned-concentrate comes in a 1g format and delivers natural color and full flavor.
Pineapple Express Hash Bats: A milled flower, infused with high potency powdered hash, from the classic sativa leaning-hybrid strain, recognized for its renowned lineage of Hawaiian and Trainwreck. It is said to be available in a format of 3x0.5g, providing a high THC potency.
Orange Frost Live Resin: A limited-time exclusive product from Good Supply, which is made from 100% fresh, flash-frozen buds. It maintains this hybrid strain's cannabinoids, unique terpenes, and flavonoids with solid potency.
Commenting on the latest move, Michelle Morin, Good Supply's brand manager, stated that the company's iconic strains offer a framework to aid consumers in consistently exploring a variety of new formats. Offering these strains in new categories such as concentrates can help it provide novel experiences while maintaining the characteristics of the strain to meet customer needs.
The latest product portfolio expansion will enable customers to explore Pineapple Express, Jean Guy, and Orange Frost Live Resin at higher potencies, more unique true-to-flower aromas, and distinct consumption styles, Morin added.
Furthermore, Good Supply is planning to expand the launch of two new strains, Sweet Berry Kush and Monkey Butter, in new sizes and provinces after the strong reception of the preliminary launch. The company's products are made available across select cannabis retailers throughout Canada and online.
Source Credit - https://www.benzinga.com/pressreleases/22/09/g28713782/good-supply-launches-new-high-potency-product-drop-and-unveils-exclusive-orange-frost-live-resin