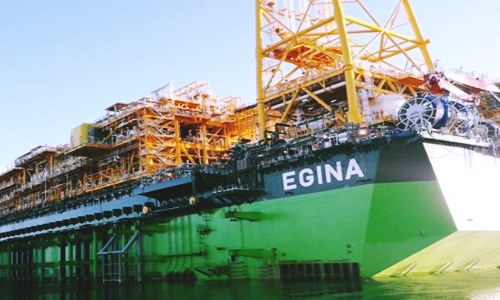 The field is estimated to produce approximately 200,000 barrels of oil on a daily basis.
The production would be facilitated through the largest Floating Production Storage and Offloading built by the company.
Total S.A. (Total), a French multinational integrated oil & gas company, has reportedly announced that it has started the production activities at the Egina field in Nigeria. Reports cite, the field, situated around 1,600 meters of water depth, about 150 kilometers away from the coast of Nigeria would be capable of producing approximately 200,000 barrels of oil on a daily basis. According to a report by the
Insider
, the production represents approximately 10% of the total oil production in Nigeria. The Floating Production Storage and Offloading (FPSO) unit that is being used to develop the field is the biggest unit the company has ever constructed. The project reportedly also has involved a record number of local contractors in the venture with six of the eighteen FPSO modules being constructed and integrated on a local level. Moreover, more than 77% of the work-hours spent on the oil production project were worked locally. Sources claim, the startup has been achieved approximately 10% below the initially set budget, which represents CAPEX savings of over 1 billion dollars, as the drilling time per oil well was reduced by about 30% due to optimal drilling performance. The President Exploration & Production of Total, Arnaud Breuillac stated that the company is proud to deliver a project of such magnitude on time and under budget. It would be significantly contributing toward the development of the oil & gas sector of Nigeria by building more industrial capacity and by generating more employment. Breuillac further added that the field would be greatly boosting the company's cashflow and production from 2019 onwards. Discovered in the year 2003, the Egina field is the company's second development currently in production through the Oil Mining Lease (OML) 130 following the production in Akpo field that began in 2009.