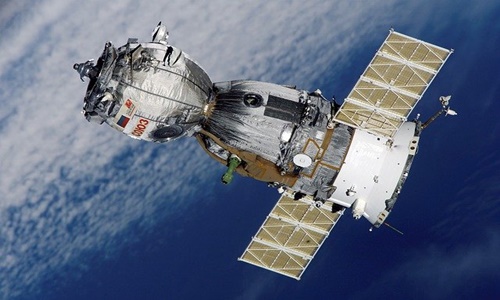 The United Arab Emirates (UAE) is reportedly launching a new National Space Fund of USD 820 million to boost its space economy.
The first investment will go towards setting up a remote-sensing satellite constellation dubbed Sirb, which means a flock of birds in Arabic. The constellation will use synthetic aperture radar for capturing high-resolution images.
Some of the practical applications for the satellites include oil spill detection, ship detection, border control, and tracking.
The UAE intends to lift off the first satellite of the constellation within the next three years with the whole satellite program set to last for six years. The country did not disclose the amount it intends to invest in the satellite constellation.
This fund indicates that the UAE is seeking to diversify its oil-reliant economy through the space sector.
Although oil exports accounted for close to 30% of the overall gross domestic product in 2020, the UAE Ministry of Economy considers space as a promising economic sector, claiming that its space initiative has handled many key programs over the past five years.
One of the two astronauts that were part of an astronaut program established by the UAE in 2017, Hazza Al Mansoori, will visit the International Space Station next year as part of a long-term mission with Axiom Space. It is worth noting that Mansoori was the first Emirati to go to space via an ISS mission three years ago.
The UAE's first domestically designed and produced satellite, KhalifaSat was launched to orbit in 2018. Two years later, the UAE launched an orbiter and announced its plans to send a 22-pound rover to the moon in collaboration with Japanese startup ispace.
The country intends to send a probe to the asteroid belt between Jupiter and Mars and plans to land it on an asteroid in the early 2030s.
Source credit:
https://techcrunch.com/2022/07/18/united-arab-emirates-launches-820m-fund-to-boost-domestic-space-economy/