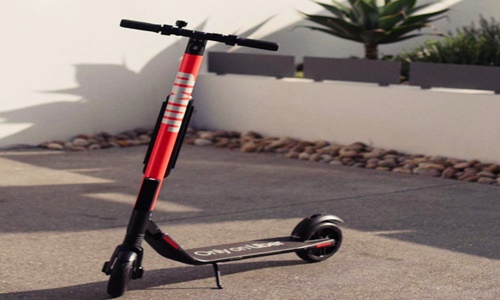 The new division would reside in the company's shared electric scooter & bike group, JUMP.
 The unit would be exploring autonomous bikes & scooters that are capable of driving themselves to requesting riders' locations.
Uber, a renowned Silicon Valley-based ride-hailing service provider, is reportedly looking to incorporate autonomous driving technology into its scooter & bike sharing programs, which is handled by the company's JUMP group. Reports cite, the new division, dubbed the Micromobility Robotics, would reside under the JUMP division. The unit would be exploring ways to integrate autonomous tech into bikes & scooters to make them capable of driving themselves to requesting riders' locations. According to a report by
The Telegraph
, the company has already begun the hiring process to bring on additional talent to develop autonomous electric bikes & scooters which can traverse cities to reach Uber customers as well as designated charging points. The move directly aims to eliminate the need for the company to sign up to a costly contractor service that usually collects electric scooters & bikes once they are used. The Uber Advanced Technology Group, stated in a Google Form, that Uber's New Mobilities team is looking into ways to enhance rider experience, operational efficiency and safety of the company's fleet of shared electric bikes & scooters with the help of robotics and sensing technologies. In the December of 2018, the company had launched the next generation of its JUMP bikes, that were equipped with swappable batteries & self-diagnostic capabilities. The impetus behind these updates can be aptly credited to the need to further improve the overall unit economics of JUMP. Reportedly, the same need is now driving the company's latest move of integrating autonomous technology into its electric two-wheeler fleet. According to reports, further details pertaining to the autonomous technology exploration have not been unveiled by the firm yet.