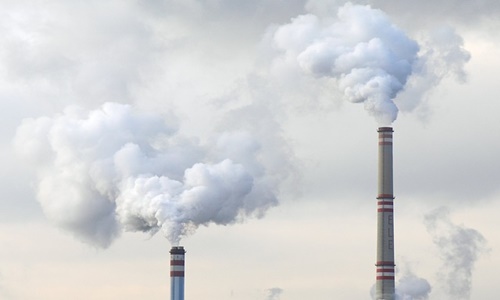 The World Bank has reportedly contributed roughly $15 billion to finance fossil fuel initiatives since the Paris agreement was ratified in 2015 and is believed to have driven even higher investment indirectly.
The World Bank was supposed to stop financing 'upstream' oil and gas developments in 2019, but the Big Shift Global, a coalition of over 50 NGOs, has discovered that the bank, as well as its subsidiaries, have continued to fund gas processing units and oil refineries.
Based on the report released on Thursday, the bank's direct funding of over $14.8 billion to fossil fuel projects since the Paris agreement is probably just the tip of the iceberg in support of high-carbon development because it also plays a key role in catalyzing investment from other funders as well as the private sector.
The findings put additional pressure on David Malpass, World Bank President, appointed in April 2019 by former US President Donald Trump. As the World Bank gets ready for its annual meetings detailing its strategy, which start on 10 October, he confronts an unclear future.
Since Malpass replaced Jim Yong Kim, chosen by former president Barack Obama and expressed a significant interest in the climate disaster, many nations and environmental activists have grown increasingly dissatisfied with what they regard as the World Bank's lack of response on the issue.
In response, the World Bank cited the $109 billion in climate funding it gave from 2016 to 2021 as well as the average $25 billion in investment per year promised through 2025.
The World Bank Group's operations from 2018 to 2021 are detailed in the Big Shift Global Study Investing in Climate Disaster: World Bank Group Finance for Fossil Fuels. It was discovered that the bank just used financial intermediaries, such as private equity funds, commercial banks, other banks, and financial institutions.
The report referred to these indirect funding sources as a major gap in the bank's climate policies.
Source credit: https://www.theguardian.com/business/2022/oct/06/world-bank-has-given-nearly-15bn-to-fossil-fuel-projects-since-paris-deal