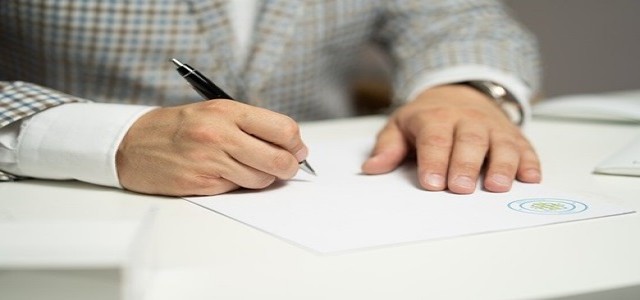 End-to-end deep learning tech firm Syntiant Corp. has reportedly announced that Tekro Inc, a Seoul-based company, will be signed as its sales representative in South Korea. The firm also declared that it will be exhibiting its low-power neural network inference engines Syntiant Core 1™ and Syntiant Core 2™ at the AI World Congress 2021, that is being organized on September 1 and 2 at the BEXCO Exhibition Center in Busan Metropolitan City.
Kurt Busch, the Chief Executive Officer of Syntiant, has commented that the deep expertise of Tekro in semiconductors, along with its unprecedented marketing, logistics, and engineering support, will help Syntiant expand its footprint in South Korea.
He added that the company's core technology allows developers to easily develop and deploy any type of low-power edge AI application, whether it is audio event classification like glass-breaking models for homes, or condition-based sensor monitoring for smart manufacturing, or tailored wake words for mobile phones and earbuds.
Syntiant is dedicated to making edge AI a reality, bringing new abilities to the smallest of products whilst increasing responsiveness, reliability, and privacy.
The California-based AI chip company has delivered over 15 million of its NDPs (Neural Decision Processors™) to consumers across the world. The NDPs have been developed into a broad range of industrial and consumer use cases, from automobiles to earbuds.
Syntiant's devices, purpose-built using the software/hardware co-design method, generally provide a performance enhancement of more than 100x over existing low-power MCU solutions to enable more expansive networks at substantially lower power.
For the record, Syntiant Corp. was founded in Irvine, California in 2017 and is a leading firm in shifting machine learning and artificial intelligence from the cloud to edge devices. The advanced chip solutions of Syntiant combine deep learning with semiconductor design to make high-performance, ultra-low-power, deep neural network processors for continual applications across a broad range of use cases.
Source credits:
https://www.globenewswire.com/news-release/2021/08/29/2287996/0/en/AI-Chip-Company-Syntiant-Signs-Tekro-as-Sales-Representative-in-South-Korea.html