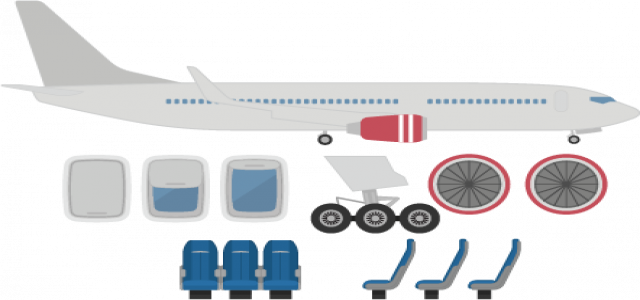 The move would help airline operators to utilize bigger aircraft across airports.
Extension of runways across seven airports is expected to be completed by March 2022.
The Airports Authority of India (AAI) has devised plans to upgrade runways in seven airports in India before March 2022. According to credible sources, airports at Kadapa (Andhra Pradesh), Jammu (J&K), Tuticorin (Tamil Nadu), Jabalpur (Madhya Pradesh), Kolhapur (Maharashtra), Barapani (Meghalaya), and Tirupati (Andhra Pradesh) are planned to be revamped before 2022.
As per a statement, officials from AAI said that the runway at the Jammu airport is currently in the expansion phase, extending from 2,042 metres to 2,438 metres, with plans to be completed by March 2021. While extension of the Kolhapur airport runway, from 1,370 metres to 2,300 metres, has begun and is expected to be concluded by December 2020.
Similarly, runways at the Tuticorin airport and the Jabalpur airport are expected to be upgraded by March 2022 and December 2021, respectively. Whereas the Tirupati airport runway will be upgraded from the current length of 2,286 metres to 3,810 metres by the end of 2021.
Commenting on the move, officials said that the runway of an airport is designed based on factors like aircraft type, air traffic and other aspects. With an increase in air traffic, airline operators are required to utilize bigger aircraft, driving the need to upgrade existing runways.
Adding further, they said that the runway at the Barapani airport will be reinforced and extended by December 2020, while runway at the Kadapa airport will also be upgraded, with work expected to be completed by March 2021. Altogether, runways across these seven airports are expected to be upgraded by March 2022, said an official.
Source Credit: https://economictimes.indiatimes.com/industry/transportation/airlines-/-aviation/aai-plans-to-upgrade-runways-at-seven-airports-by-march-2022/articleshow/78347873.cms