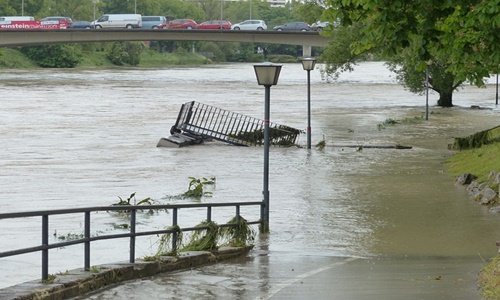 Australia has reportedly pledged millions of dollars in aid to Pacific Island states to combat the imminent threat of climate change, as well as to fund Australia's police operations in the Solomon Islands, local aerial surveillance, and the Australian Border Force network.
Penny Wong, Australia's Foreign Minister, stated that her country would increase its overall budget for foreign development support by AUD1.4 billion ($878.3 million) over the following four years while addressing the Pacific Way Conference in French Polynesia. Around AUD900 million ($565 million) will be committed to the Pacific.
Next week, Australia will revise its federal budget, and AUD46 million ($29 million) will be kept aside to pay for police deployments there. Since the last year's protests in the Solomon Islands' capital Honiara, police there have been assisting with security.
Wong highlighted the assistance as a means of encouraging regional partners to use their personal security, so they have fewer requirements to lean on others.
The ABC (Australian Broadcasting Corporation) claimed that Wong's statements about the budget commitments will be a huge step towards the objective of making Australia powerful and more prominent across the globe.
The ABC reported that AUD19 million ($12 million) would be set aside to create a channel of Australian Border Force officials across the Pacific and that an additional AUD30 million ($19 million) will be spent on enhancing aircraft surveillance in the Pacific zone.
Besides, ABC will also get AUD32 million ($20 million) to increase the broadcasting of content throughout the region.
Wong also talked about the impacts of Covid on the economy of the region, which is mostly dependent on tourism, as well as the illegal and unethical invasion of Ukraine by Russia, which has led to instability in the world's economies, food security, and energy supply.
Australia's promise to commence an Australia-Pacific Defense School and to combat illegal and unreported fishing by tripling the aerial surveillance element of the Pacific Maritime Security Program were also mentioned by the foreign minister.
Source credit: https://www.aljazeera.com/news/2022/10/21/australia-promises-millions-in-security-aid-for-solomon-islands