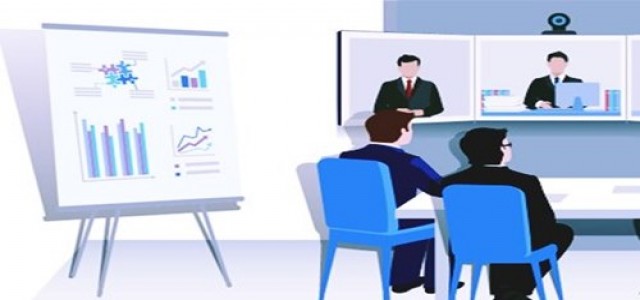 AWM (Adroit Worldwide Media), a US-based vision technology company, reportedly announced a new global strategic collaboration with OptiCrib, a Shamrock company. By using AWM's Aii (Automated Inventory Intelligence) and Frictionless™ technologies, OptiCrib transforms storeroom management, powering friction-free and seamless inventory management in the commercial and industrial supply space.
AWM Frictionless technologies gives convenience to customers by allowing them to shop as normal and check out just by walking out of the shop. In the B2B (business-to-business) space, the storeroom management solution uses ruggedized HD (high-definition) optical sensors integrated with precision-based weight-sensing technology in order to automate intelligence in on-the-shelf inventory levels. This provides a continuously available (24/7) and accurate, complete-accountability solution for efficient management of consumable and durable materials.
President/CEO, The Shamrock Companies, Michael O'Connor stated that the revolution of B2B operational procedures is very often overstated, however, this collaboration of AWM Smart Shelf and OptiCrib truly promise to transform storeroom management.
O'Connor further added that OptiCrib enables the end-user material requisition (MR) experience, offers improved business intelligence, while also delivering cost and operational efficiencies which are simply unachievable from VMI, conventional storeroom management, and product supply applications.
OptiCrib aims to change the commercial and industrial storeroom management paradigm from the application of AWM's Frictionless™ and Automated Inventory Intelligence (Aii®) technologies, enhancing inventory management and transforming the material requisition procedure for B2B consumers across industries, including utilities/power generation, manufacturing/processing plants, hospitals/healthcare, aerospace, public safety/police, government, construction, entertainment, and oil/gas.
AWM Chief Executive Officer, Kevin Howard stated that the company is thrilled to have the Shamrock Companies and OptiCrib join its portfolio of collaborations. Their several years of experience along with huge consumer base positions the company to quickly offer in-market solutions that would revolutionize storeroom management.
OptiCrib presently has a micro-store made in their headquarters. The company plans to install more than 200 fully automated storerooms across client locations this year.
Recently, in October 2019, AWM raised $11 million from a series A investment round.
Source credit: https://picante.today/business-and-management/2020/01/12/127467/awm-smart-shelf-announces-partnership-with-opticrib-providing-technology-for-state-of-the-art-storeroom-management/