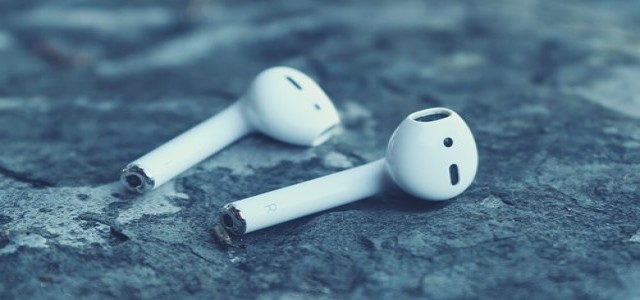 Bowers & Wilkins (B&W), an audio equipment manufacturer, has reportedly fixed a key issue with the form factor of its PI7, a pair of truly wireless earbuds with a noise-cancellation feature.
The PI7 earbuds will be compatible with the in-flight entertainment systems as the charging case doubles as an audio transmitter through a 3.5-mm jack that can be plugged into the external or audio source. Prior to this product launch, the usage of other true wireless earbuds such as AirPods Pro with the in-flight entertainment system required a 3rd-party dongle. The new product, however, is expected to work with any non-Bluetooth devices, including an old iPod.
Furthermore, the PI7 earbuds of B&W will come along with a standard set of features, like its wireless and chargeable case, and are equipped with 6 microphones to enable users to make calls or use them as voice assistants. It also adopts the AptX Adaptive standard, allowing the product to dynamically compress audio as well as maintain a stable connection. This IP54 rated product against dust and water has a battery life of four hours, while the case's battery can last for more than 16 hours.
In addition, B&W has also unveiled PI5, a pair of true wireless earphones that has a noise-cancellation feature. This pair of PI5 earbuds comes along with a transmitting case that can be wirelessly charged as well as an IP54 dust & water resistance rating. The product has only 4 microphones in total and adopts the regular AptX standard. However, its battery life is slightly better as compared to the PI7 earbuds, offering a 4.5-hour of playback on a single charge. The transmitting case's battery can also last for 20 hours more.
Both the PI7 and PI5 earbuds are currently made available at the price of $399/€399/£349 and $249/€249/£199 respectively.
Source credit:
https://www.theverge.com/2021/4/21/22395276/bowers-and-wilkins-pi7-pi5-true-wireless-earbuds-noise-cancelling-in-flight-entertainment-price