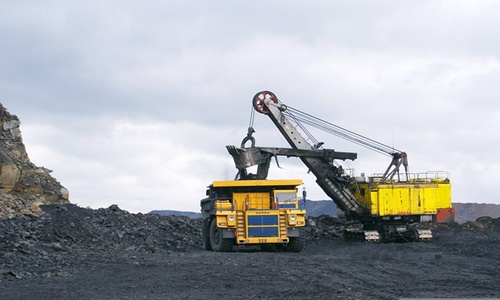 BHP Group, the Australian mining company, has reportedly proposed to extend Queensland's metallurgical coal mine by approximately 93 years, which the activists find 'delusional'.
The company, which runs the Peak Downs mining in the Bowen basin as a joint project with Mitsubishi, has submitted an application to extend it.
As per the plan, the mine would be enlarged to occupy an additional 4,000 hectares of the property. It would entail removing habitats for endangered and threatened species like the greater glider and koala.
According to the firm's referral to the federal environment department, the development's completion date would be in the year 2116 if it's allowed.
The Australasian Centre for Corporate Responsibility's climate head, Harriet Kater, called the decision to extend the mine for another 93 years delusional, adding that it's difficult to imagine anyone had a clear head when they typed those numbers in.
BHP stated in August that any expansion in BMA (BHP Mitsubishi Alliance) metallurgical coalmine was on hold because of modifications to Queensland's resource royalty program.
Nonetheless, the firm has previously stated that it does not think that the need for high-quality coking coal is expected to decline any time soon.
In the same month, BHP applied for government authorization to expand existing metallurgical coal in central Queensland, south of Blackwater, a project to run for 90 years.
According to Ellie Smith, a spokesman for Lock the Gate Alliance Queensland, BHP's plans to extend its Peak Downs development and mine coal for an additional 93 years highlight how empty its recent warnings were regarding the Queensland government's minor royalties increase.
According to Smith, the idea was delivered to the federal government in the same week when Tanya Plibersek, the environment and water minister, unveiled a new action plan that vowed to prevent any further extinctions of Australian animals.
Meanwhile, BMA stated that the world will require a dependable, long-term supply of better-quality metallurgical coal for making steel, boosting economic growth, as well as to build the infrastructure needed for decarbonization.
Source credit: https://www.theguardian.com/environment/2022/oct/07/bhp-proposal-to-extend-queensland-coalmine-until-2116-delusional-activists-say