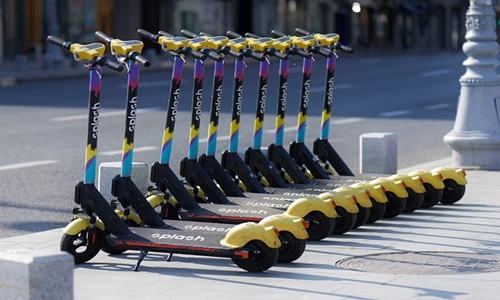 Bird the micro-mobility firm has reported stated in a regulatory filing that the company may have to discontinue or scale back some or all its operations to seek protection from bankruptcy or reduce costs, just after a few hours when the firm stated it had overstated its revenue due to unpaid customer rides.
The company closed its Q3 with $38.5 million in free cash flow. It added that it won't be able to fulfill its obligations in 2023 without additional monetary assistance. It blamed factors like the current volatility in the market, which can affect its equity and debt financing, adding that these factors are beyond its control.
Since the company went public in 2021, through a special purpose acquisition merger, it has been struggling, and has laid off around 23 percent of its workforce and dismantled its retail business as well.
It has also received a warning from the NYSE for trading too low and exited from Sweden, Norway, Germany, and some markets in the USA. Additionally, Travis VanderZanden, the President and CEO of Bird has also resigned, and those positions have been filled by Shane Torchiana.
Apart from Bird, other SPACs like Arrival and Canoo have also expressed concerns that they may lack the required funds to launch their EVs into the market. Arrival has also been warned by the Nasdaq that it may be delisted.
In the Q3, Bird stated that its revenue increased by 19% to $72.9 million, compared to $61.1 million in the Q3 of 2021. Shortly after, it stated that it has overstated its revenues and that its financial statements for the last two years are non-reliable.
Bird is currently analyzing its pre-loaded wallet balances which may not be redeemed in the upcoming time. According to the CFO of Bird, Ben Lu, this process should be completed by the last quarter of 2022, but Lu did not reveal how the company is planning to make up for the overstated profits from the past, or if the company would issue new guidance for the year.
Source Credit: https://techcrunch.com/2022/11/14/bird-may-not-have-enough-funds-to-continue-shared-micromobility-business/