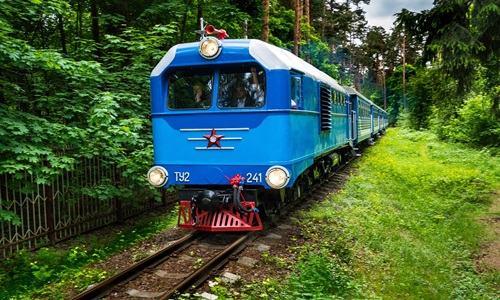 Bombardier, a renowned global mobility solution provider, reportedly announced that its joint venture (JV) Bombardier Sifang Transportation has received a new order for 160 CR400AF railway cars from Chinese railway company China State Railway Group Co., Ltd.
CR400AF is a new Chinese high-speed train car designed for the country's evolving high-speed railway network. The new 160 cars would be configured in ten 16-car trainsets. These cars would have an operating speed of approximately 350 km/h.
The entire contract was valued at about ¥2.97 billion (€380 million, US$427 million). Bombardier Transportation has 50 percent shares in BST. These shares are consolidated by the company's partner CRRC Sifang Rolling Stock.
President at Bombardier Transportation China, Jianwei Zhang stated that the company is very proud to win this contract of supplying the high-speed train cars through the company's BST joint venture. The country's high-speed rail sector has become one of its economic pillar markets and this high-speed connectivity across the country has brought higher prosperity and mobility to the public.
Zhang further added that the company is proud of the contributions it made to China's rail industry. The company looks forward to providing more high-quality products which would help the country reach its long-term mobility goals.
In 2018, BST received two contracts to design 288 CR400AF cars and each car was delivered within the deadline without any lapses in quality. This new contract is the company's third and shows the trust that the China State Railway Group has in its reliability, efficiency and competitive edge. The new 160 cars would be delivered till mid-2020.
Bombardier in China works as the full solution company throughout the whole value chain. From vehicles as well as propulsion to design and services, Bombardier Transportation in China has seven JVs. Six of which are wholly foreign-owned companies, having over 8,000 employees.
The joint ventures have delivered over 2,500 metro cars, APM, Monorail, and trams, 580 electric locomotives and 4,500 railway passenger cars, to China's ever-increasing rail transit capacity. The company is an important signaling supplier to the high-speed network of China and its signaling systems and propulsion equipment are used in a total of 30 cities.
Source credit: https://pressmediarelease.com/bombardiers-joint-venture-wins-contract-to-build-160-new-chinese-standard-high-speed-train-cars/