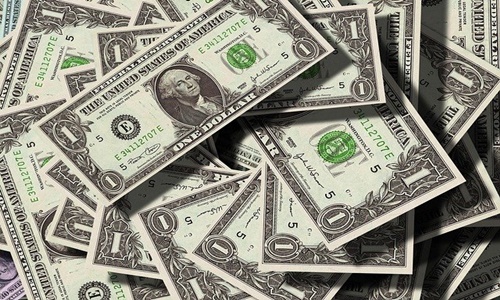 Prices in British stores, in March, have reportedly surged at the fastest rate ever recorded, indicating that the cost-of-living turmoil is not yet over.
According to the British Retail Consortium (BRC), store price inflation increased from 8.4% in February to 8.9%, a new high for a statistic that has been monitored since 2005.
Apparently, fruit and vegetables were in limited supply, causing a 15% spike in food prices.
The data was released as overall British inflation surprisingly increased in February for the very first time in over four months, driven primarily by the cost of food and beverages.
The BRC's CEO, Helen Dickinson, stated that store price inflation has not yet peaked.
In the upcoming months, it is possible that food price increases will slow down, especially as the nation's growing season begins, but the overall inflation is anticipated to stay high.
Due to the increasing price of sugar, prices for chocolate, candies, as well as soft drinks grew especially sharply in March.
Vegetables and fruit became more costly considering the shortages of cucumbers, tomatoes, and peppers from North Africa and Spain, causing gaps on shelves.
The weaker pound made imports more expensive.
Despite government assistance, energy costs are continuing to rise, placing additional strain on consumers.
It has further been reported that British consumers are already bracing for their personal funds to fall apart over the course of the upcoming year due to the price increases.
Last week, the Bank of England hiked interest rates, projecting that the British economy will escape a recession for the time being.
By the end of the year, it predicted that inflation would drop below 4%, but many Britons are still concerned.
Sources claim that people anticipate inflation to be 9.4% over the next year on average.
According to Mike Watkins, director of the retailer as well as business insight at NielsenIQ, the company that generates the data for the BRC, consumers are already spending not much and more often for their groceries as they reduce the size of their baskets to accommodate tighter budgets.
Source credit: https://www.straitstimes.com/business/inflation-in-uk-shops-hits-record-high-with-more-pain-to-come