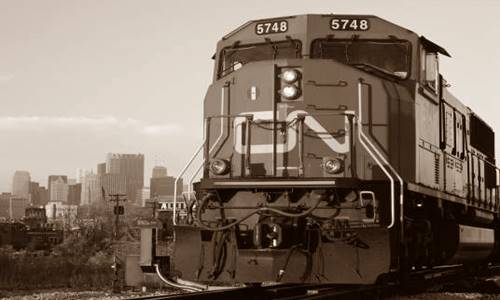 Canadian National Railway Co., the Montreal based Canadian Class I freight railway, recently announced that it is planning to build an experimental plant that will cost approximately $50 million in 2019 for the manufacturing of oilsands bitumen pucks that can be transported by ships and railways across the world.

For the record, for years, Canadian National Railway has been working on a technology for creating CanaPux, a pellet-shaped product that is a mixture of heavy, sticky oil and polymer plastic. The product can be transported in rail cars and is designed to gloat on water.

James Cairns, VP of petroleum and chemicals at Canadian National Railway, has been reported to say that the company has been discussing for the funding of the 10,000-barrel-per-day plant with not only potential oilsands industry partners but also with federal and Alberta governments and Heart Lake First Nation of northern Alberta.

In an interview, Cairns has been quoted to say that so far, the company has received enthusiastic support from both federal and Alberta governments and now it only remains to be seen if the enthusiasm translates to financial commitment.

According to experts, the success of the pilot will enable CN to build a plant that will have the capacity to convert up to 50,000 bpd of heavy crude to pucks. For the record, bitumen is diluted with lighter oil during recovering it from the oilsands, with the addition of more diluents to allow it to flow smoothly through pipelines. Cairns said that this present project will by no means replace pipelines. Rather it would be yet another way of getting Canadian products out into the market and capitalizing on a new idea.

In fact, Cairns has been reported to say that CN is planning to install a diluent recovery plant along with the commercial CanaPux facility for the recovery of valuable diluent that can be resold.