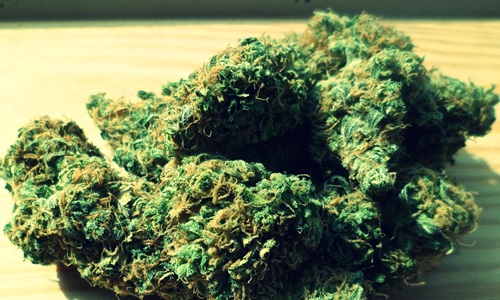 Through the deal, Up Cannabis has become one of eight licensed producers to supply Cannabis NB.
Up Cannabis also added New Brunswick as the company's eighth province for cannabis distribution.
Up Cannabis Inc. (Up), a wholly-owned subsidiary of Canada-based medical marijuana firm Newstrike Brands Ltd., has reportedly announced a new cannabis supply agreement with New Brunswick's only legal recreational cannabis retailer, Cannabis NB. Reports cite, through the deal, Up Cannabis has become one of eight licensed producers to supply Cannabis NB. The deal also enables Up to incorporate New Brunswick into the company's cannabis distribution portfolio as the eighth province. According to a report by
Newstrike
, the company also announced a string of new deals, which includes arrangements with Lotteries Corporation, Manitoba Liquor and the Prince Edward Island Cannabis Management Corporation. Moreover, the company has also formalized deals with the Ontario Cannabis Store, Nova Scotia Liquor Corporation as well as the Alberta Gaming, Liquor & Cannabis Commission. The CEO of Newstrike & Up Cannabis, Jay Wilgar stated that the company is thrilled to announce the new partnership agreement with Cannabis NB. Wilgar further added that being among an exclusive group of licensed cannabis producers that would be facilitating cannabis to the market in New Brunswick is a privilege. The company now looks forward to assisting Cannabis NB in achieving its goal of supplying reliable and safe product to the region's adult-use consumers. Meanwhile, Up also inked a new Memorandum of Understanding (MoU) with British Columbia Liquor Distribution and also has been approved as a supplier of cannabis to the Saskatchewan Liquor & Gaming Authority. With deals aligned with approximately eight provincial distributors, the company continues to operate inside an elite community of Licensed Producers. Under the Cannabis Act, Health Canada has issued licenses to over 100 entities and Up is one of the only nine firms with provincial agreements inside eight provinces at least. According to reports, the financial details of the cannabis supply agreement has not been unveiled yet.