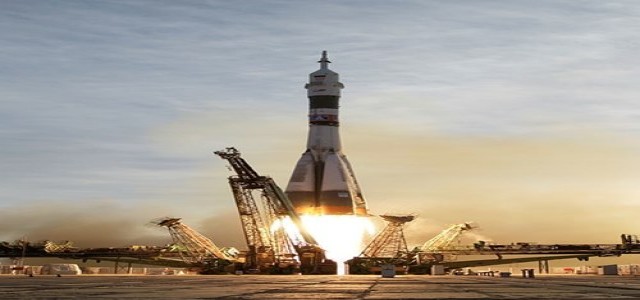 China has reportedly launched Shenzhou-12, a spacecraft carrying a crew of three astronauts, for visiting an under-construction space station in what could be the longest low Earth orbit mission executed by any Chinese national.
Shenzhou-12, or 'Divine Vessel', was transported by a Long March-2F Y12 rocket. It launched from the Jiuquan satellite launch center and was destined for the Tianhe space station module.
Out of the 11 planned missions for completing the nation's first proficient space station, Shenzhou-12 is the third and one out of the four crewed missions. The construction of this station was initiated in April by launching Tianhe, the first of the three modules.
Astronauts Tang Hongbo, aged 45, Liu Boming, aged 54, and Nie Haisheng, aged 56 will stay and work at Tianhe.The module is planned to serve as the living quarters of the upcoming space station, for around three months.
Tianhe is a cylindrical module that is about the size of a city bus. The three astronauts will test the technologies integrated with the module which includes its life-supporting system.
The astronauts will also go through a psychological and physical assessment during their stay at the module. This will be useful for a future mission to the space station that is speculated to last for six months.
A day before the launch, Nie Haisheng expressed that he is delighted to be a part of the first crewed mission for the construction of the space station.
Mr. Haisheng is a veteran astronaut and his teammates have lauded his curious attitude and his way of challenging others with a flurry of questions.
Previously, astronaut Wang Yaping, who is part of the backup team, expressed great admiration for Mr. Haisheng and stated that his presence in their hearts inspires them to be fearless. She also added that Mr. Haisheng brings stability to the crew.
Like Nie, Liu Boming, or who is popular by the name 'Little Zhuge' amongst his colleagues, was part of the first batch of astronauts from the 1990s Chinese space program.
Source Credits:
https://www.reuters.com/world/china/china-launches-crewed-spacecraft-shenzhou-12-historic-mission-2021-06-17/