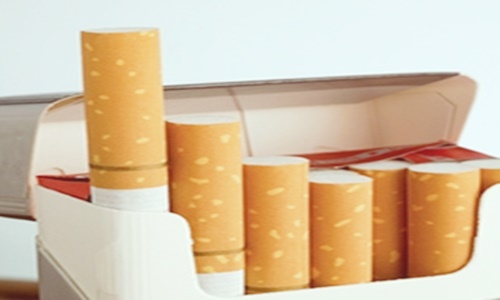 The move will offer CNTC's international unit a bigger share in the global tobacco market

China National Tobacco (CNTC), a state-owned manufacturer of tobacco products, has recently announced plans to list its international unit on the Hong Kong stock exchange despite growing pressures on the government to curb smoking.

For the record, CNTC's international unit, China Tobacco International Inc. is mainly responsible for acquiring tobacco leaves from countries like Canada and Brazil for the cigarette giant, which then churns out cigarettes globally.

The international unit accounts for a small portion of China Tobacco's entire business, which has a bigger market share than the following five global tobacco firms combined. However, the listing represents a rare opening of the state monopoly that is facing rising concerns over China's high rates of cancer and smoking-related disease.

Incidentally, China is one the world's largest tobacco-consuming and manufacturing countries and is reportedly opposed by critics for not banning smoking in the region as it would affect the tax revenue it derives from the tobacco industry.

Reports from Fortune cite that the international business to be listed recorded revenue of US$651 million (HK$5.1 billion) for the 9 months ended in September 2018, a 21% drop from the same period in 2017 with a gross profit margin of 5.8%, down from 6.5% a year earlier.

Reportedly, the unit derives revenue mainly from a fixed markup of 6% it applies to the foreign tobacco leaf supply when retailing to domestic cigarette manufacturers. Moreover, the unit also has a complete control over cigarette exports, sold mainly in overseas duty-free locations to Chinese tourists, and local-grown tobacco leaf from regions including Sichuan and Yunnan.

According to reliable reports, in 2016, the industry contributed profit and tax of US$160 billion (1.1 trillion yuan), while in 2012, the cigarette giant recorded sales of 770.4 billion yuan and net revenues of 117.7 billion yuan in 2010.