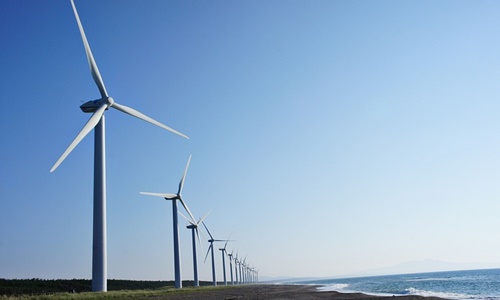 The Australian Securities and Investments Commission (ASIC) has reportedly alleged that corporate pension fund Mercer Superannuation duped investors by investing in coal and other fossil fuels, as well as stocks related to gambling and alcohol, in a fund that marketed its sustainability credentials.
The corporate regulator has begun legal procedures against Mercer in its first court case on suspected 'greenwashing,' a term that implies deceptive assertions made regarding a product's sustainability and environmental credentials.
As per ASIC, Mercer's Sustainable Plus investment plan included 15 fossil fuel firms, notably BHP and Whitehaven Coal; 15 alcoholic beverage companies, such as Budweiser Brewery and Heineken; as well as 18 gambling equities, namely Crown Resorts and poker machine manufacturer, Aristocrat Leisure.
Mercer promoted the investment strategy as appropriate for members who are truly devoted to sustainability, however, this was in light of the fact that the fund banned investments in firms that used carbon-intensive fossil fuels.
Apparently, organizations engaged in the manufacturing of alcohol and gambling were excluded.
According to a statement released on Tuesday by Sarah Court, deputy chair of ASIC, there is a strong market for sustainability-related investment products, and along with that lies the booming risk of false marketing and greenwashing.
Leading super fund manager Mercer, owned by U.S.-listed professional services company Marsh McLennan, manages $27.5 billion in assets for over 180,000 members across a variety of investment solutions.
Mercer admitted that civil procedures were underway.
The corporate regulator has earlier served corporations with infringement notices for potential greenwashing but had not yet filed a lawsuit. It is asking for fines and an order prohibiting Mercer from making any more of the allegedly deceptive claims on its website.
The move is part of a larger campaign to combat greenwashing, with the competition watchdog previously stating that it will examine climate statements, including the use of carbon credits, as a priority for compliance.
As per the Australian Competition and Consumer Commission, a growing proportion of consumers are basing their purchasing decisions on an item's sustainability credentials, making it a crucial area of enforcement.
Source credit: https://www.theguardian.com/australia-news/2023/feb/28/asic-sues-mercer-super-superannuation-first-legal-action-alleged-corporate-greenwashing-fossil-fuels-gambling-alcohol