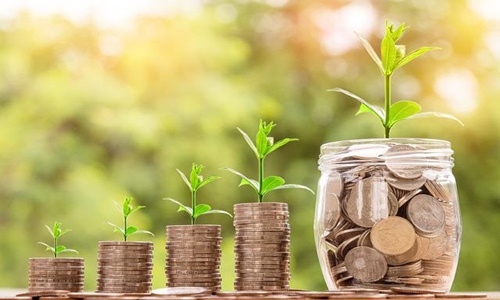 Docquity, a Singapore-based platform for healthcare professionals, has reportedly raised around $44 million in a Series C funding round.
As per credible sources, Japanese firm Itochu Corporation, a returning investor, led the funding round with a total contribution of $32 million. The remaining amount came from investors namely Alkemi, iGlobe Partners, Global Brain, KDV, and Infocom.
The latest funding takes Docquity's overall capitalization to $57.5 million. With over 350,000 doctors on board, it claims to be Southeast Asia's largest community of healthcare professionals.
With the money, Docquity will expand its operations in its existing markets, such as the Philippines and Indonesia, as well as enter new ones, such as Japan, Saudi Arabia, the United Arab Emirates, and Egypt. There have already been over 2,000 doctors who have signed up since its recent launch in Taiwan. The business claimed a two-fold increase in profits in t 2021 as well.
The firm presently employs 300 employees and, in addition to its headquarters in Singapore, has operations in the Philippines, Indonesia, Malaysia, Vietnam, Thailand, and Taiwan. It also has an engineering and tech base in Gurgaon, India.
Docquity has collaborated with approximately 250 medical associations in Southeast Asia to provide learning tools that can be deployed to fulfill the requirements for continuing medical education (CME) and provide professionals with tools to connect. According to the business, so far, its platform has assisted doctors in earning 4.2 million CME credits.
Docquity has three main features. First, Docquity Academy, collaborates with academic institutions and experienced medical professionals to develop learning tools for healthcare professionals. Second, Docquity Clinic, enables doctors and patients to have follow-up appointments. Finally, in order to determine the needs of patients, Docquity Insights uses data on patient engagement on the portal.
According to Indranil Roychowdhury, Docquity's co-founder, 50,000 doctors undertake courses on the company's platform monthly on average.
Roychowdhury added that when Covid-19 began in 2020, Docquity was one of the first organizations to introduce online symposiums and lectures. It now holds 500 seminars every month on average. To discuss real-world problems and the best course of action, medical students and residents can also participate in private groups.
Source credit: https://techcrunch.com/2022/09/04/docquity-a-community-for-healthcare-professionals-raises-44m-series-c/