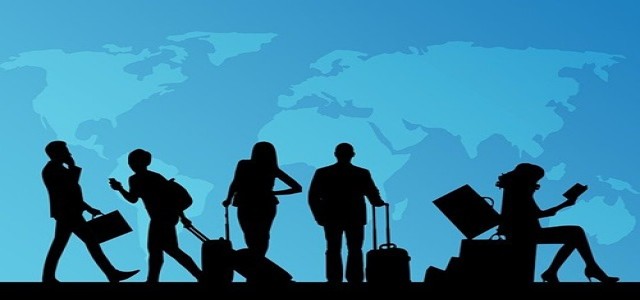 The state airport operator of Dubai has reportedly predicted a flood of over 28 million passenger visits at the Dubai International Airport in 2021 as the restrictions associated with the COVID-19 outbreak gradually ease.
After staying closed for over 15 months, Terminal 1 will reopen this Thursday. Last year, all operations were conducted through Terminals 2 and 3 owing to the pandemic.
Paul Griffiths, the Chief Executive Officer of Dubai Airports, has apparently stated that once people are confident enough to travel, the demand for airport visits will increase substantially.
The Dubai International Airport is one of the busiest airports in the world. According to Griffiths, the airport could seemingly achieve a passenger count of 40 million in 2021. However, practically speaking, the number might fall between 24.7 million to 34.3 million, he said. He also added that the administration is comfortable in achieving this mid-ranged target.
Terminal 1 can accommodate over 18 million passengers in a year whereas the entire airport has a passenger handling capacity of around 100 million.
Mr. Griffiths anticipates that reopening Terminal 1 will add over 3,500 jobs at the airport, which includes sectors like hospitality, retail, immigration, and security.
Currently, owing to the pandemic, the Dubai airport can only serve 63% of the 260 destinations under its belt. However, by autumn, this might reach up to 90%, claims Griffiths.
Dubai recently announced that starting Wednesday, the restrictions imposed on passengers flying from South Africa, Nigeria, and India will be relaxed.
The airport's passenger count for the first quarter of 2021 was 5.75 million. This was a 67.8% drop in comparison to Q1 2020 before the pandemic halted operations.
In 2019, the passenger count registered was 86.4 million, which plunged to 25.9 million in 2020, a massive 70% drop. The Dubai International Airport is the base for state-run airlines Emirates and flydubai, which exclusively operate for international flights.
Over the next two weeks, around 66 foreign airlines will be shifted to Terminal 1 from Terminal 2 and 3.
Source Credits:
https://www.reuters.com/world/middle-east/dubai-airport-terminal-1-reopen-this-week-operator-says-2021-06-20/