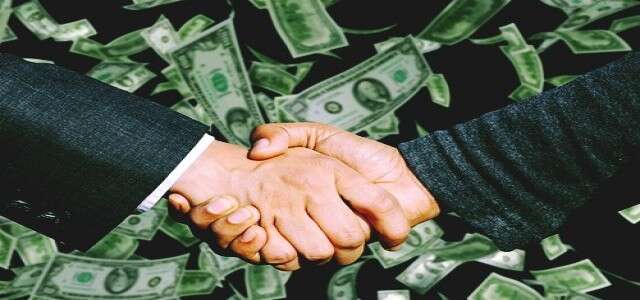 Eluvio, a software product developer, and MGM (Metro Goldwyn Mayer), an American media company, have recently announced a multi-year agreement.
The deal has been entered in a bid to extend the adoption of the Eluvio Content Fabric platform to power B2B platform MGM ROAR and MGM.com . The MGM ROAR platform enables MGM licensing partners to gain access to the new content, marketing materials, and screenings for a vast library of digital assets, TV shows, and films.
The Eluvio Content Fabric service allows monetization, just-in-time, low-latency content distribution, and asset servicing for customers directly. This content has been made available directly from source as live streams, on-demand streams, and dynamic sequences without the usage of aggregation services, content delivery networks, cloud transcoding services, or the need to create file copies.
As per the statement made by MGM's EVP and Global Head of Distribution Strategy & Operations, Evan Scheffel, the latest agreement was geared towards the enhancement of business client experiences and their access to the company's vast library from any location across the globe. The company has also appreciated the team of experts at Eluvio that has efficiently provided the company with content rights enforcement and tailored permissions to support screenings and pre-releases, among others.
According to Eluvio's co-founder & CEO, Michelle Munson, MGM remains at the forefront in terms of delivering entertainment quality and driving technological innovation. Their recent partnership is expected to help MGM reach its vision and deliver high-quality films and television programs. The ongoing COVID-19 pandemic has also increased the need to directly monetize full libraries, streamline distribution workflows, reduce costs, as well as re-position to ensure high innovation in the future, she added.
The Eluvio Content Fabric platform is leveraged by MGM to support key initiatives for its pre-release B2B sales and virtual premiere platform such as ROAR Screeners, ROAR Pre-Release, ROAR Marketing, and MGM Licensing. Several new mobile streaming platforms, along with Tier-1 Hollywood studios and broadcasters are currently adopting the platform.
Source credit:
https://www.prnewswire.com/news-releases/eluvio-announces-partnership-with-mgm-for-next-generation-content-servicing-and-digital-marketing-platform-301221878.html